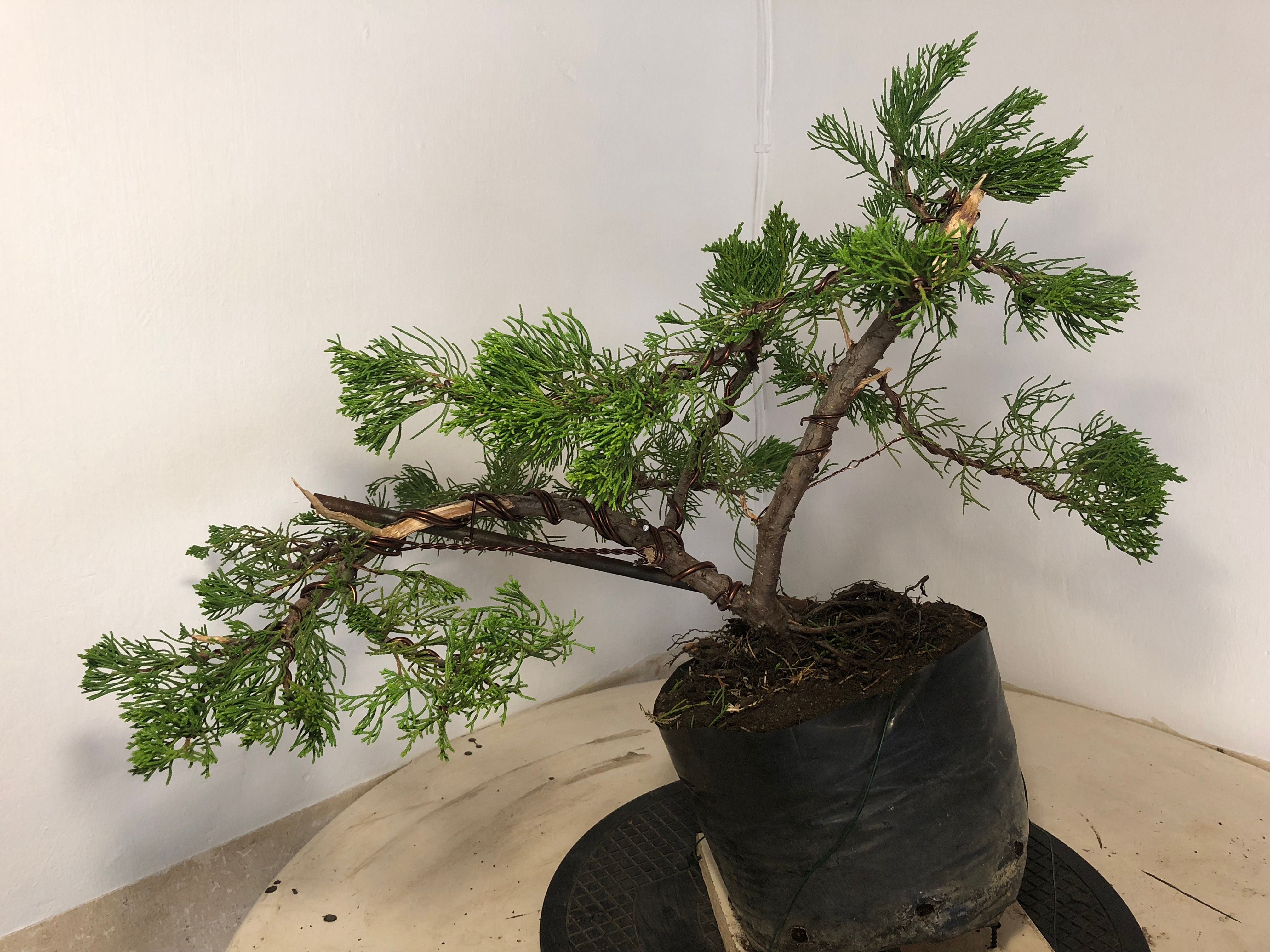 Japan Day 2018 at the slow food market in Stellenbosch was better than I expected. It was a warm breezy morning when we arrived at the venue. It was a early start 08:30 sharp. I helped with the set up of the exhibition space. We had a small area set aside for us between two buildings. The area was covered with a grape vine. The vine kept the heat out as it got very hot towards midday.
I wired a few trees before the young designers competition. I did this in between the question and answer sessions. There was allot of interest shown by the general public and people really wanted to learn more about bonsai. The one thing that was funny to me was then people pasted behind me and took photos of the trees from where I was standing. It's funny because they took photos for the bonsai's back view. I kindly explained that this was the back side of the tree. Most of them did not know that a bonsai tree has a back and front.
Young designers competition.
Here is a photo of my tree before I started to style it.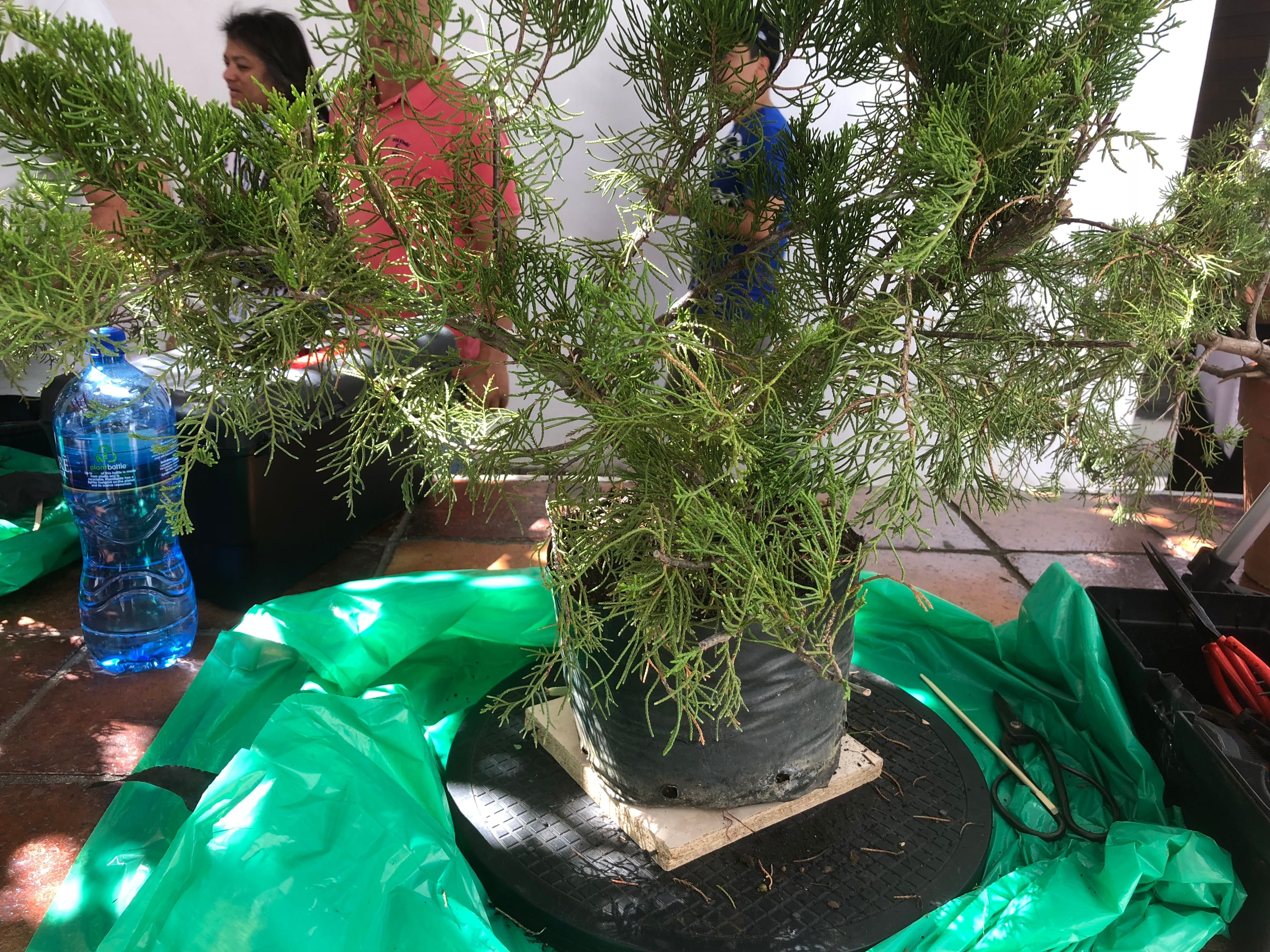 The tree I received to work on was an good tree. It had a lot of options. I took my time to study the tree before I started to shape the tree. There where a few large cuts made on the tree to try and encourage back budding on the tree that I had to include in my design. These trees used in the competition was put aside a year ago for the young designers competition. The tree had two trunks that split into a "V" low down close to the roots. The right trunk had a few small branches on the right. I removed these and used a back branch to form a branch on the right. I dropped the left branch slightly and re positioned the smaller branches to form clouds.
I removed a smaller amount of branches compared to the previous times I took part in competitions. I did this so that the tree can recover faster. There are a few branches that I will remove after the tree has filled in the gaps between branch layers.
Here is the same tree after I styled it. The beer bottles in the right corner of the photo is not mine #justsaying .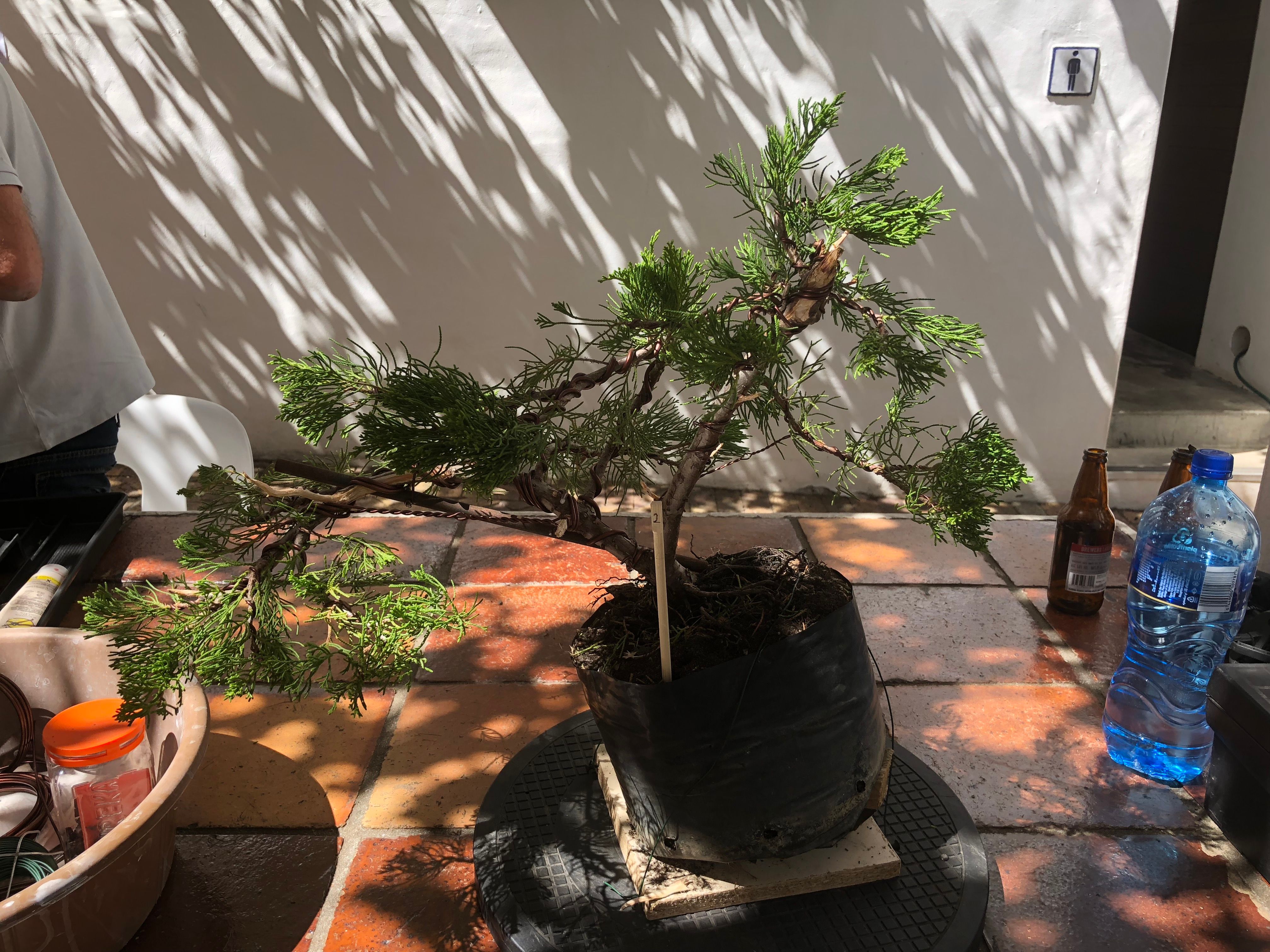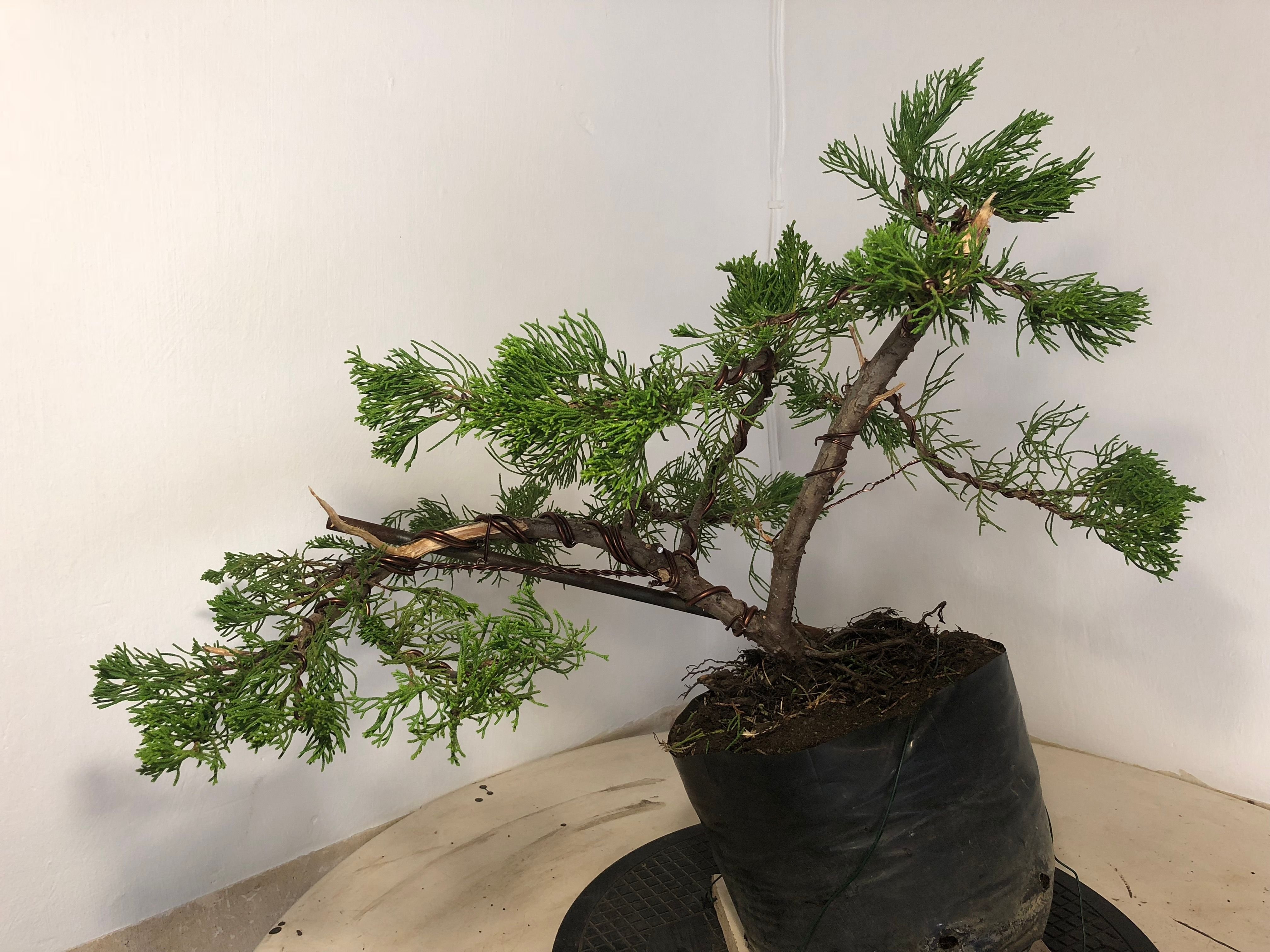 Being part of the young designer competition again this year was such a honour. Although I did not win this competition I was very happy with the results and used the opportunity as a learning experience. I must say not having raffia was not such a big problem as I thought it would be but not having it made bending the trunk to the left a bit harder.
This is the end of the Japan Day series. For more series and stories like these keep checking your news feeds for updates.