This morning after I water my bonsai on my way to the garage I noticed a weird and wonderful sight. At the begin of the turn of seasons I lifted my side shading nets. These were put in place to help with the water restrictions that was enforced by our local municipality. The nets helped my trees to stay damp for longer and allowed me to water only in the morning instead of three time a day as I did in previous summers. The net only allowed 20% of the sun light to reach the trees. This was not good but I had no choice in this matter, it was that or sell trees. So its safe to say that my trees did not do to well this year.
At the start of this week I lifted the nets. The temperatures started to drop into the mid twenties so it was not needed for the net to be down.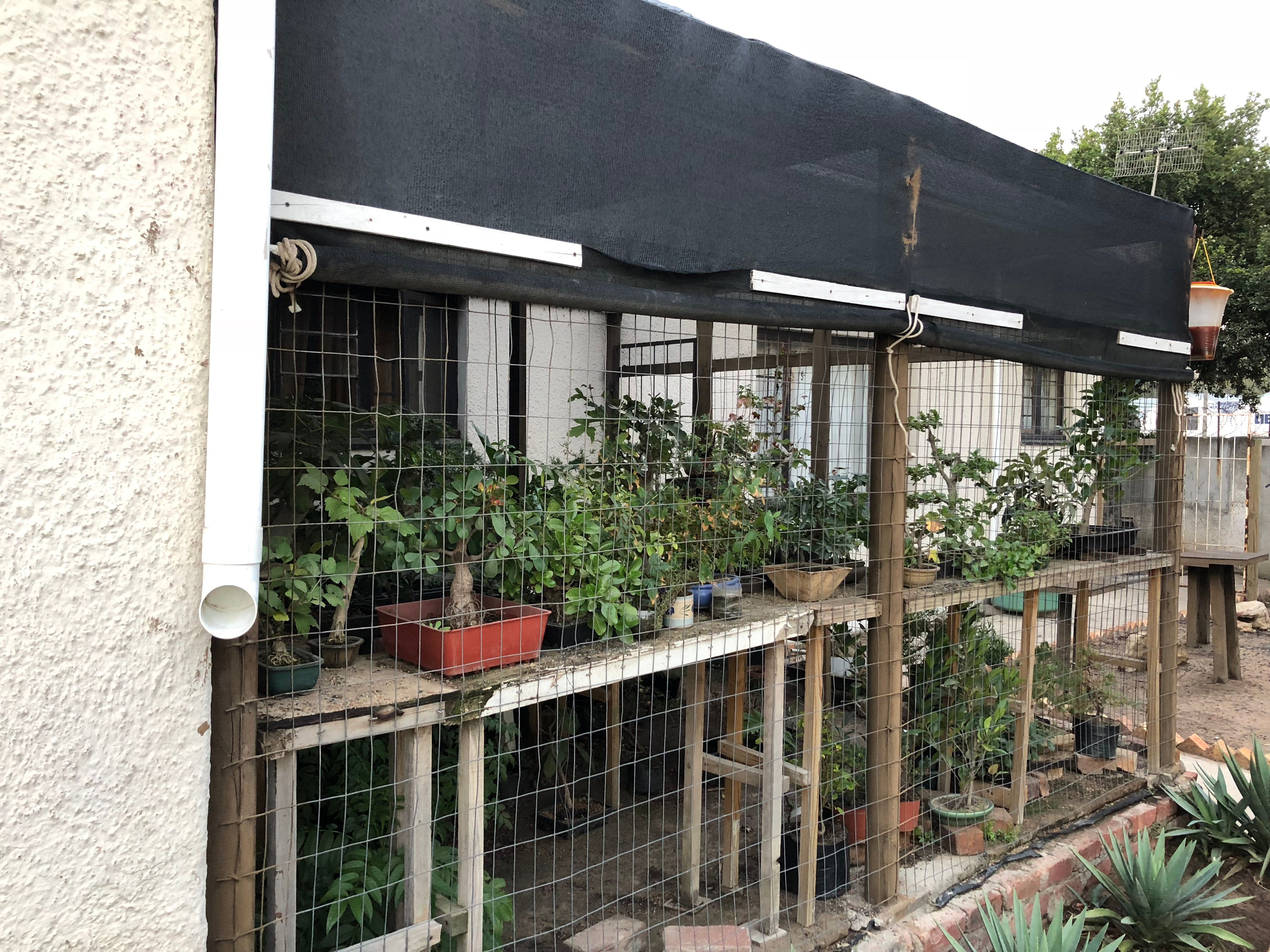 To my surprise I was greeted by a flourishing Ficus. This Ficus has been trimmed back hard a few weeks back as I allowed it to grow out to gain strength. After lifting the net the side facing the sun grow nice red new leaves and the opposite side did not even shoot out any new growth. I was so busy the past few weeks I have not rotated the trees. I will be rotating all of them this afternoon. This will help even out the grow and allow the sun light to reach both sides of the tree.
Here is a photo that illustrates this.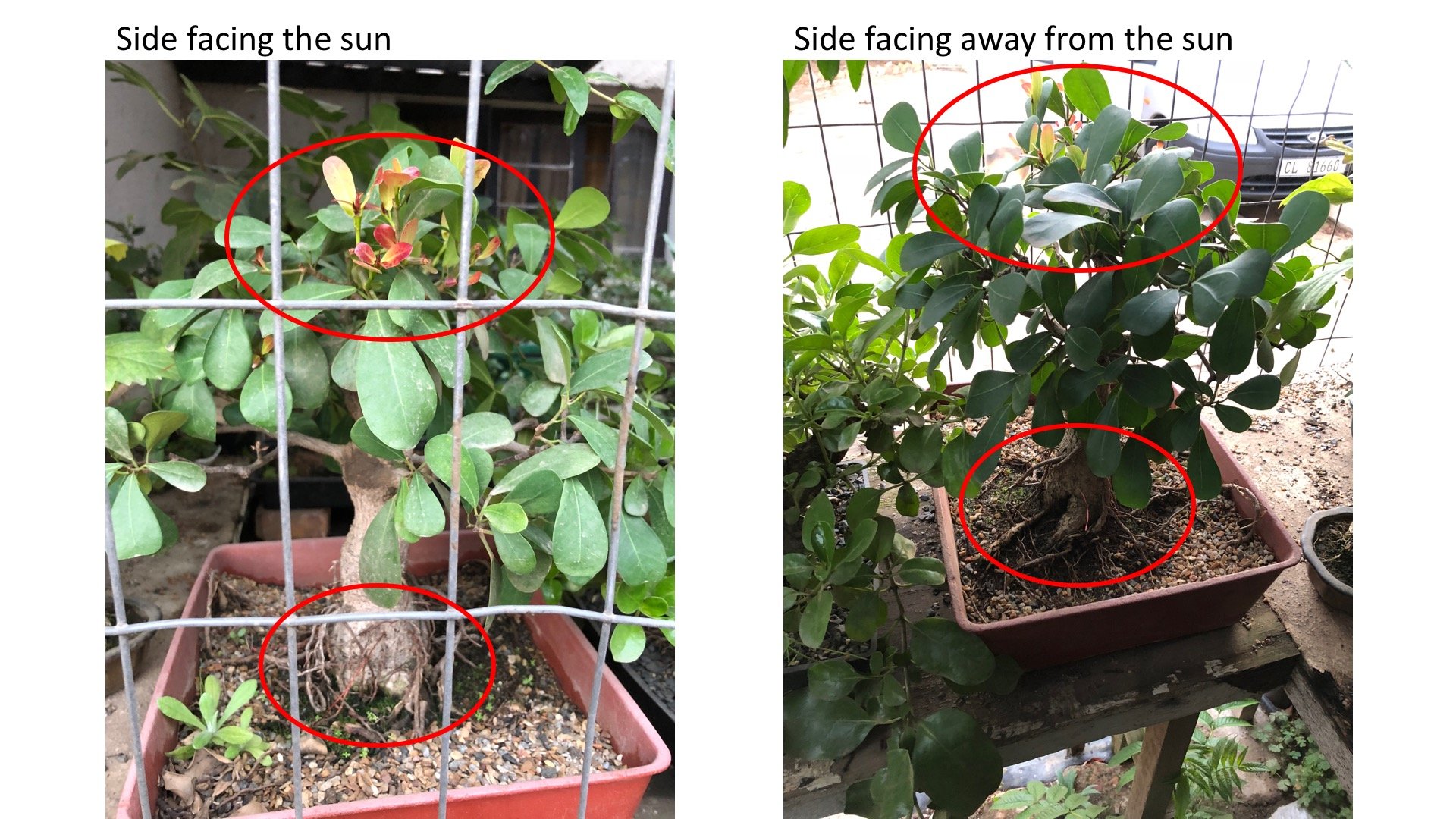 Funny enough the aerial roots on the tree also started growing after being dormant throughout the growing season. Ficus trees tend to slow down at this time of the year in the Western Cape. They grow at their fastest from December to February and will continue to grow but slower for the rest of the year.
This was just another reminder to me as to how important sun light is to growing bonsai.
We have our monthly bonsai club meeting tomorrow. The topic is Autumn colors. I'm exited and can't wait to see what will be discussed.
Hope you enjoyed the read. Please feel free to leave your comments below.