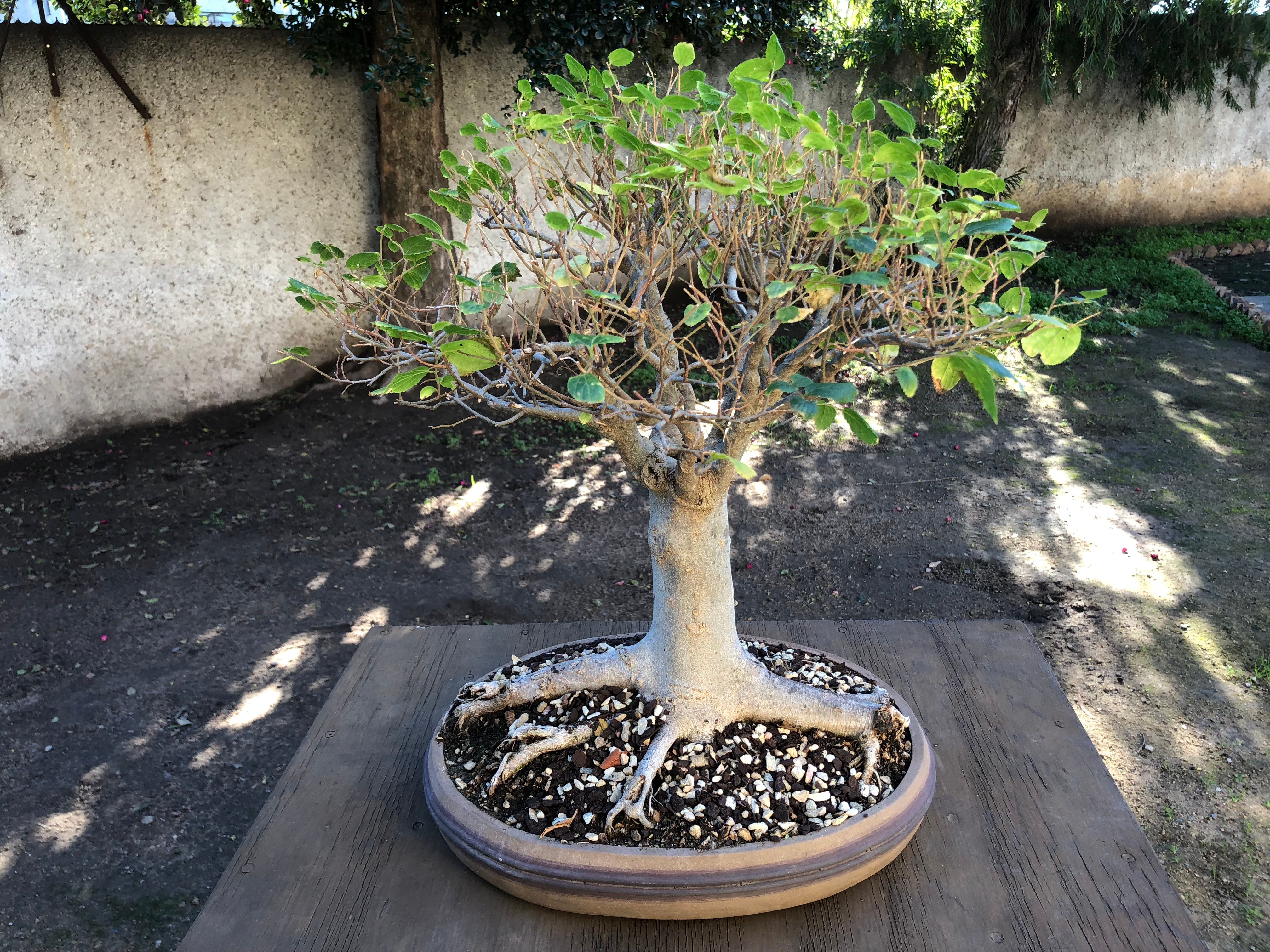 Saturday was #bolandbonsaikai annual bonsai auction. This year there was a lot less items on auction as the club decided that they will only be selling trees. They took away the scissors, turn tables and other items. The auction started on time and it soon came to light that the people at the auction where not willing to pay for the trees on auction. Some of the trees was good quality trees and there was enough for everyone. There were trees for the beginner and one or two for more advanced bonsai experts. I my opinion the people that attended the auction was the same people that put trees on the auction, so they did not have the money to by the trees. Last year there was more people. I think the change of venue played a big roll in this.
The tree that went for the highest bid was sold for R1700. This is a tenth of what the highest tree was sold for last year even though this that tree was sold privately after it did not reach the reserve price. The biding was very slow. As the quality of the trees went up you could see people attending the auction started to leave.
My eye was on this beautiful Celtis Africana tree style as a broom style. It was lot number 17. I was asked if I was going to buy any trees at the auction and I said no but this tree just spoke to me. I registered and as the tree's number came creeping closer and closer I just had to keep reminding my self that I need to stop at R1000. They finally got to my tree. They started the bid at R100 it went up to R300 then I started my counter bid at R400. The next bid came in at R500. I did not want to loss this tree so I jumped to R700. The auctioneer called it: "going once, going twice and it was sold" to me for a low price of R700.
After I got home I took the time to analyze the tree. Here is a brief discussion I recorded of the tree I bought:
It's a broom styled Celtis Africana. The tree is in development for 12 years by Willem Pretorius the curator of the South African Bonsai Heritage Collection. There is a few minor changes that I would like to make to the tree. This is a deciduous tree and I like them as every year you shape a small part of the tree. At the end of a few year you will be rewarded with a branch structure that can only be seen on these type of trees especially in winter .
Hope you enjoyed the blog. If you have any comments please feel free to post them in the comment section below.