Last night I barely slept. I spent a few hours paging through my bonsai book collection brushing up on design pointers. I have not shared my knowledge with someone that wants to know more about bonsai one on one before. I've been part of demo's and training courses before but I never had to preparing anything to present before. I don't know what to expect. In my profession it is expected that you need to be equipped to handle everything that comes your way and if a meeting is requested you should be able to relay an answer with confidence and in as much detail as possible. So it comes naturally for me to want to be prepared for the every meeting or training section that I am presenting at or in this case hosting.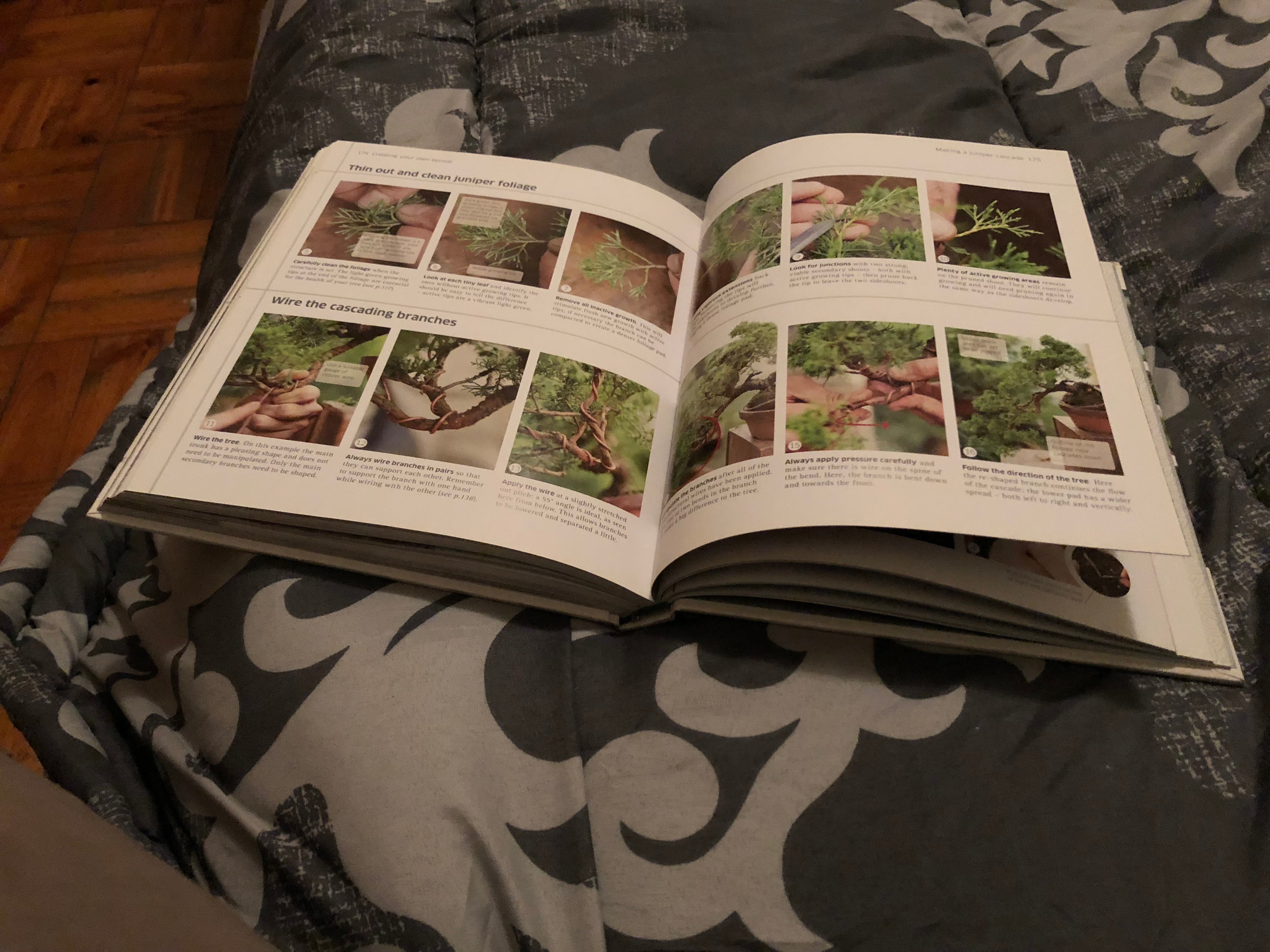 As I'm going through the process of preparing myself for the worst. It hit me I doing all this work and putting in all this time to help my cousin design a few of his trees. He is in grade 11 and is probably over the moon with the thought that I will be helping him with his trees. Am I over thinking this session? I have a tendency to make things more difficult than they really are. If things seem to be to easy I always expect a curve ball. It's something I can't help I'm a thinker by nature. It's the way I'm wired. I have to remind myself to take a step back and think about what the situation requires.
So after stepping back and thinking of how I was taught in school and what good that did. I came up with the following solution: I was going to make it a more practical experience and more hands on type of course.
I will be covering the following aspects:
Bonsai Design elements.
In this section I will be talking about the rule of thirds when designing. How to bring in depth into you design. What the apex of the tree is. What determines the flow of the tree. How to choose a front.
How to use these design elements.
Here I will be taking the theory I talked about in the previous section and making it practical. Not all of the design elements can be used in a design so I will be talking about how it works in practice.
Caring for the tree after it has been styled.
This is important as we tend to forget that a trees are living things and needs certain things to survive. After a tree is styled it is stressed out and need s to recover so I will be sharing some tips and helpful guidelines.
That's all folks! LOL. Less is more. I will go into some detail on each of these topics mentioned above but I will try and keep this part down to less than thirty minutes. Ten minuts a section I want to spend more time on working on trees and less on theory. I can speak about a trees nebari (visible root flare on the tree) and other Japanese terms but I will not go into what that means and how it is pronounced as we have books that cover those terms in detail. I don't want to have my cousin walk out of the course with more questions that answers. I want him to walk out with more confidence and with a wiliness to learn more.
Hope you enjoyed this blog. Please feel free to leave you comments below.