Yesterday we received buckets full of much needed rain. I started to get worried as the rainfall this season was not enough to fill all my containers for the coming growing season. I really need to invest in a 5000 l tank, but the prices are still to steep for me to buy one. I will be saving so that I can by a tank next year during the winter. This makes more sense then buying on in the middle of summer. #justsaying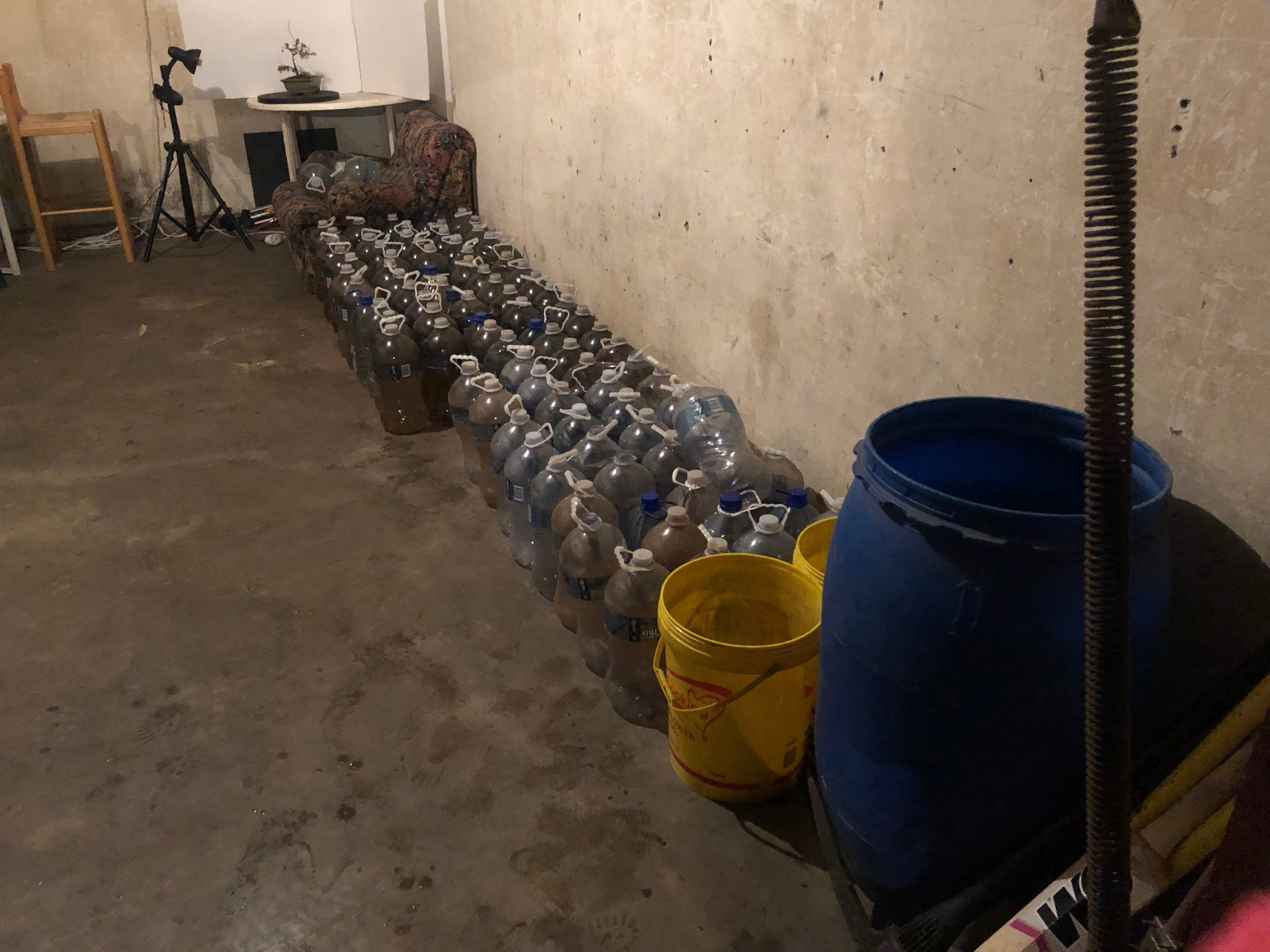 So some of you might have seen the photos I posted a while back on how I store my water. I know it is a bit primitive. The process is very labor intense. Let me break it down so you can get an idea of how my process works.
First you carefully observe the weather. If you see that there is a good chance that it might rain on a specific day you put out four 20l plastic containers under the down pipes. You go off to work and by the time you get home there will be four times 20l buckets of water waiting for you. You then have to empty these containers and put them out again. I empty these containers into a big barrel that can hold about 200l. This speeds up the collecting process. Remember I can not put out this big 200l container as I have two dogs that like biting and playing with new plastic toys. I lost two containers this way. For some reason the 20l containers do not seem to bother them to much.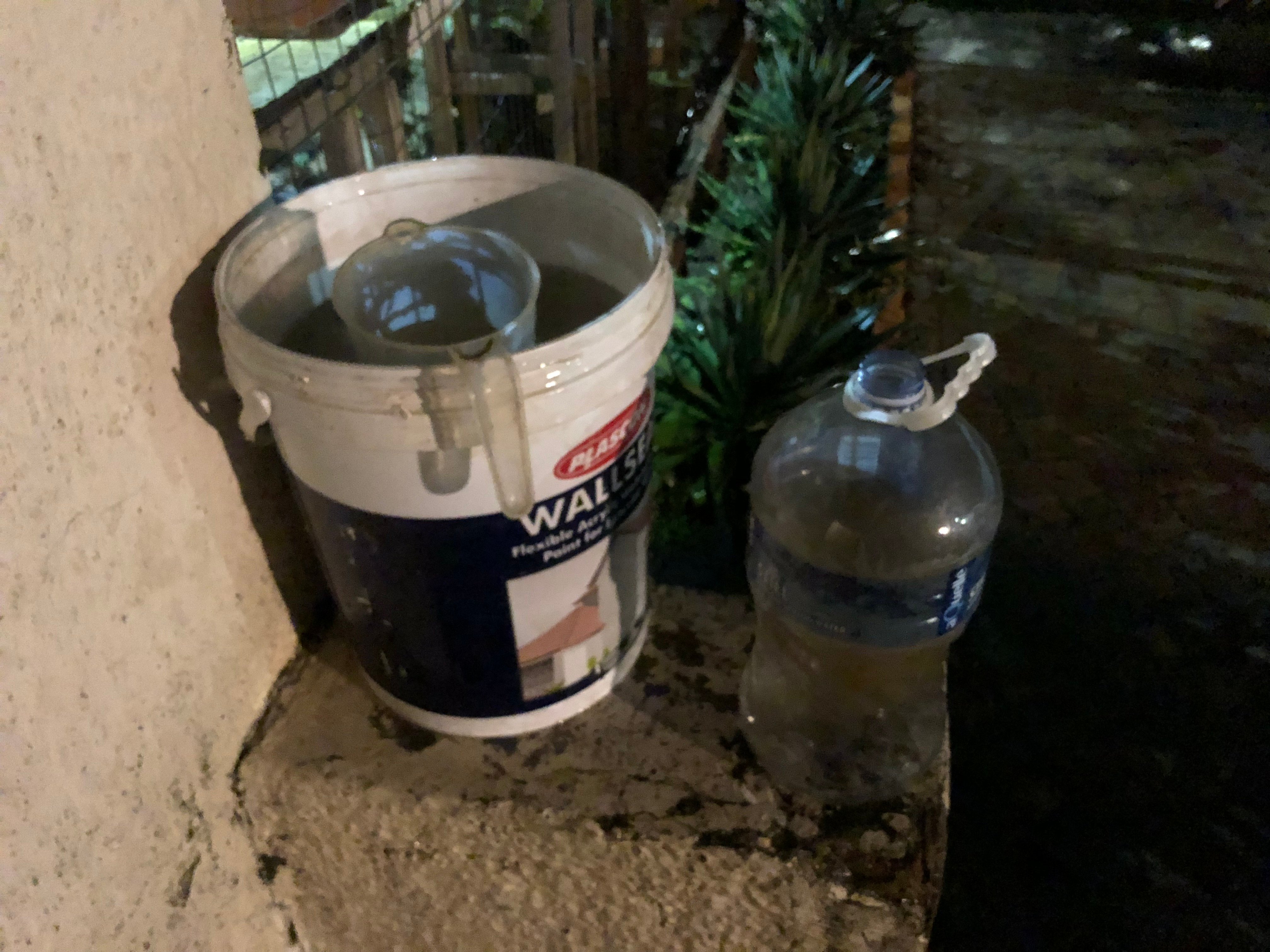 After I put out the empty 20l containers I start to fill my 5l bottles with the water in the 200l container. I have a hundred and five of these 5l bottles that I have been collection over the past year. Every week I add at least two more 5l bottles. I drink a lot of water. I go through a 5l bottle in three days and that just my during office hours. I also collect bottles from family and friends. This use to be easy but not with the water restrictions everybody wants to keep their 5l bottles.
The best part of this whole process is seeing my daughters face light up when we are inside the house and it starts to rain. She knows the sound of the rain is the sound of freedom. Freedom you might think I'm keeping her captive, but that's not the case. The moment our buckets starts to flow over we put on our rain coats and boots. Then it is time to play fill the bottle… She loves being out in the rain filling bottles. She will help carry out the empty bottles and take back the ones I already filled up. My wife also helps me with putting out the buckets and collect the water after the buckets are full. If it rains and I'm away from home. The first thing I ask is how many bottles did we fill? Not always a good thing but it starts a conversation… that can go either way.
You will see in the feature image of this post there is a handsome fella on a couch smiling. That's Cody he is one of the two supervisors on the property. As soon as my garage door opens he runs towards this couch. There we will stay with his head between his legs rolled up as tight as possible till I switch off the light and close the door. Only then will he get up stretch his legs and causally walk off as if he had just worked a full shift.
As you can see collecting water is a team effort at our house.
Hope you enjoyed the blog. Please feel free to leave your comments below.