Every day that passes is a day closer to the show. My work load has increased as entries have started to take off. The deadline for entries is today at 17:00.
We have fifty eight trees that have been entered into the show. So for those of you in the area please come around and view the trees. In case you missed the poster last week here it is again: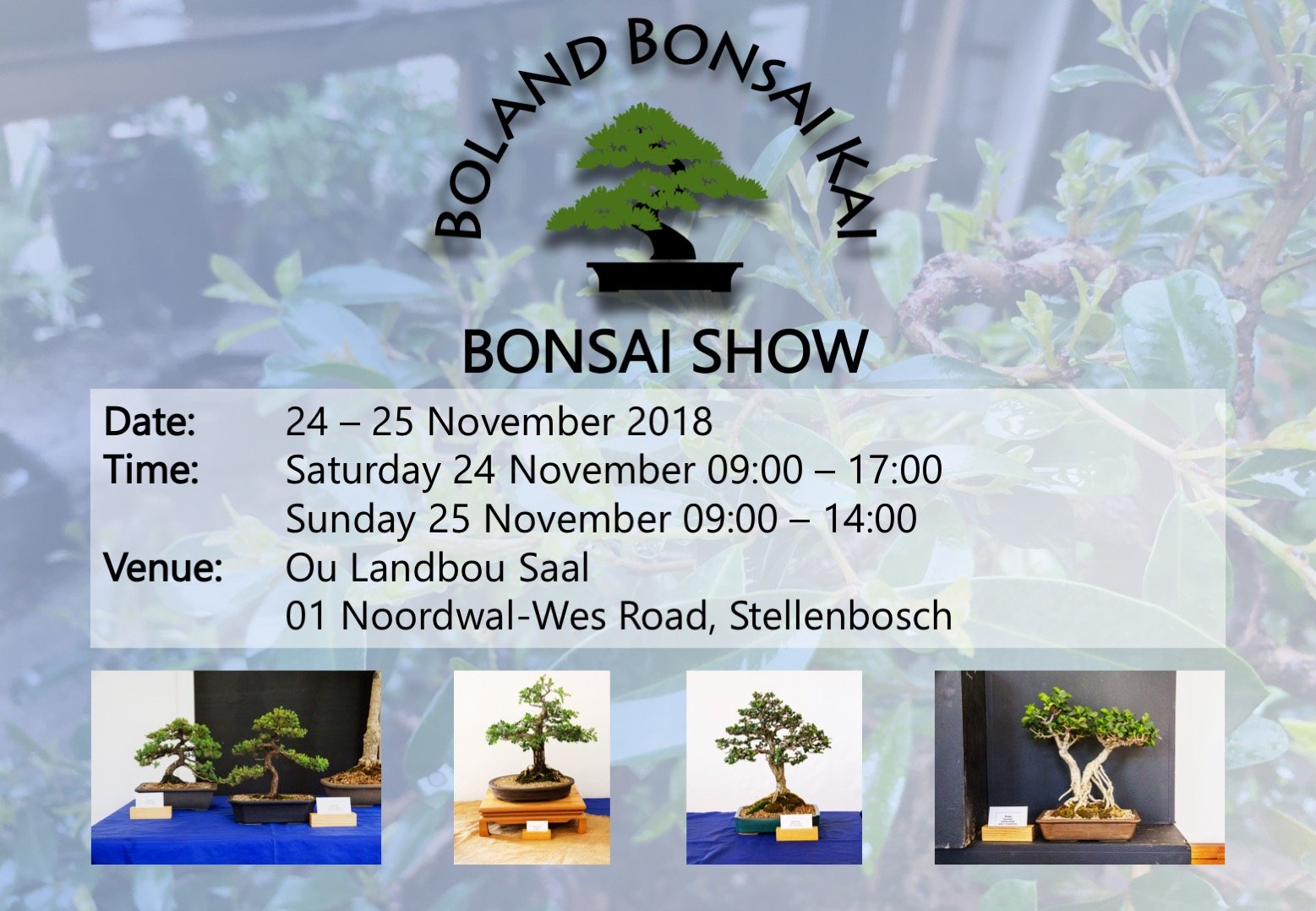 Enough said about the show. My trees have not been groomed to look their best for the show. Last week I only managed to prep one tree for the show. Here is a short video on that process:
This was the tree before any work was done: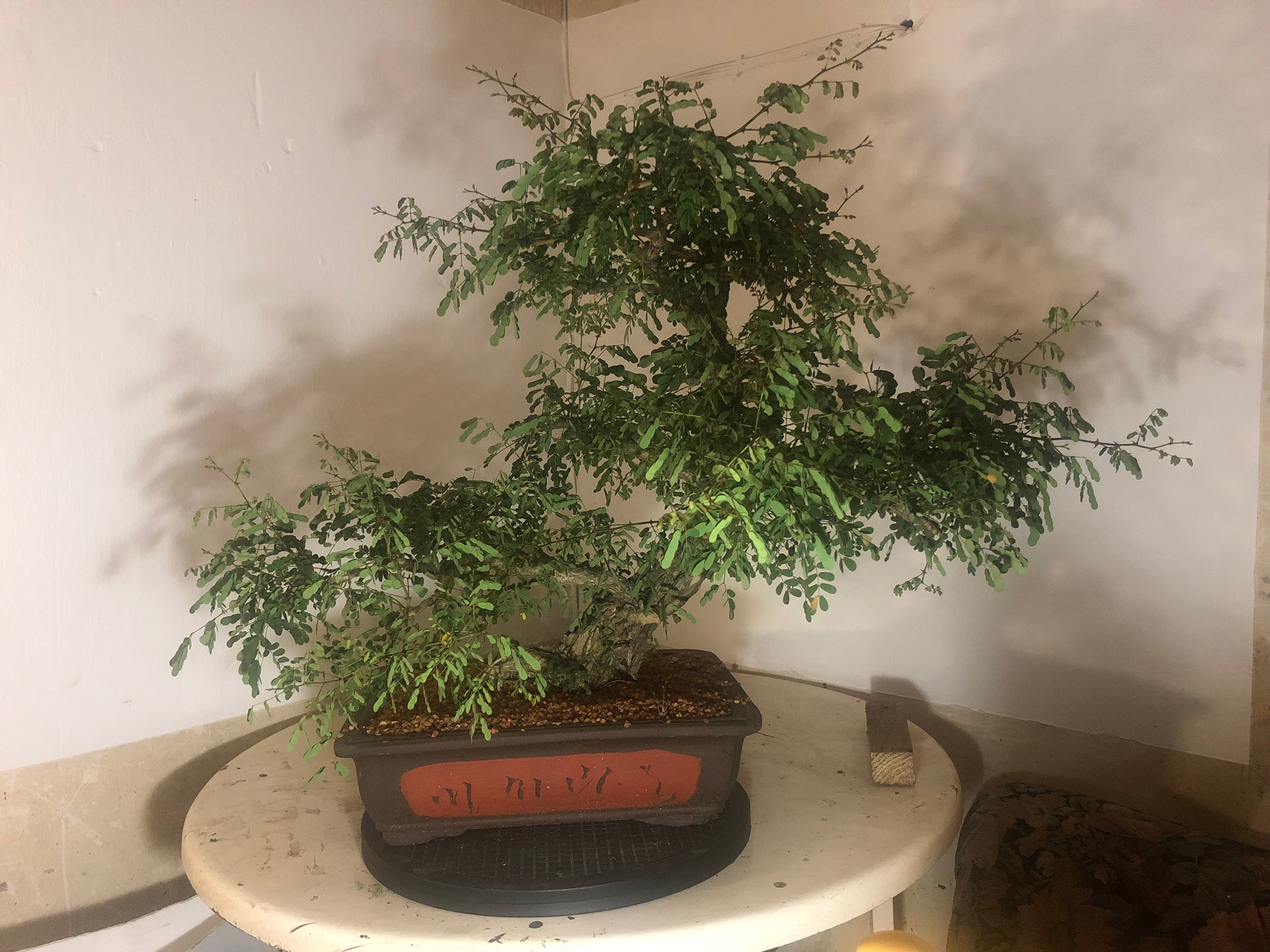 The tree after I trimmed it: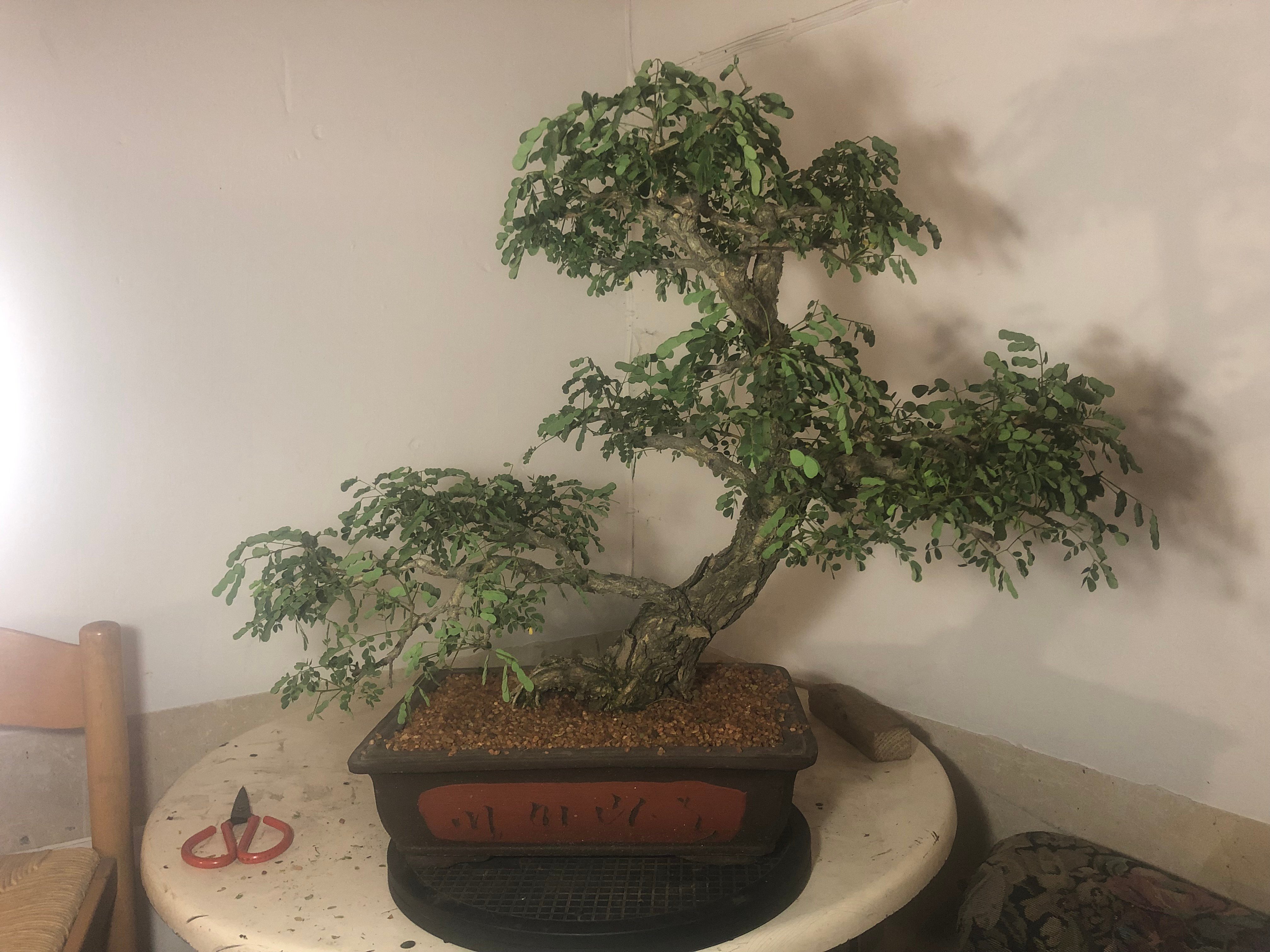 I let them grow wild after the exhibition a few weeks earlier. I cut them all back now for the show. This is only the first step in prepping the trees for the show. Now I will have the smooth out the soil coverage and plant in new moss. After that I will be oiling the pots and looking at different plants to display with the trees.
I trimmed back my Australian Bush Cherry as well and I'm still not sure if I will be entering it this year. Here is the forest before I trimmed it: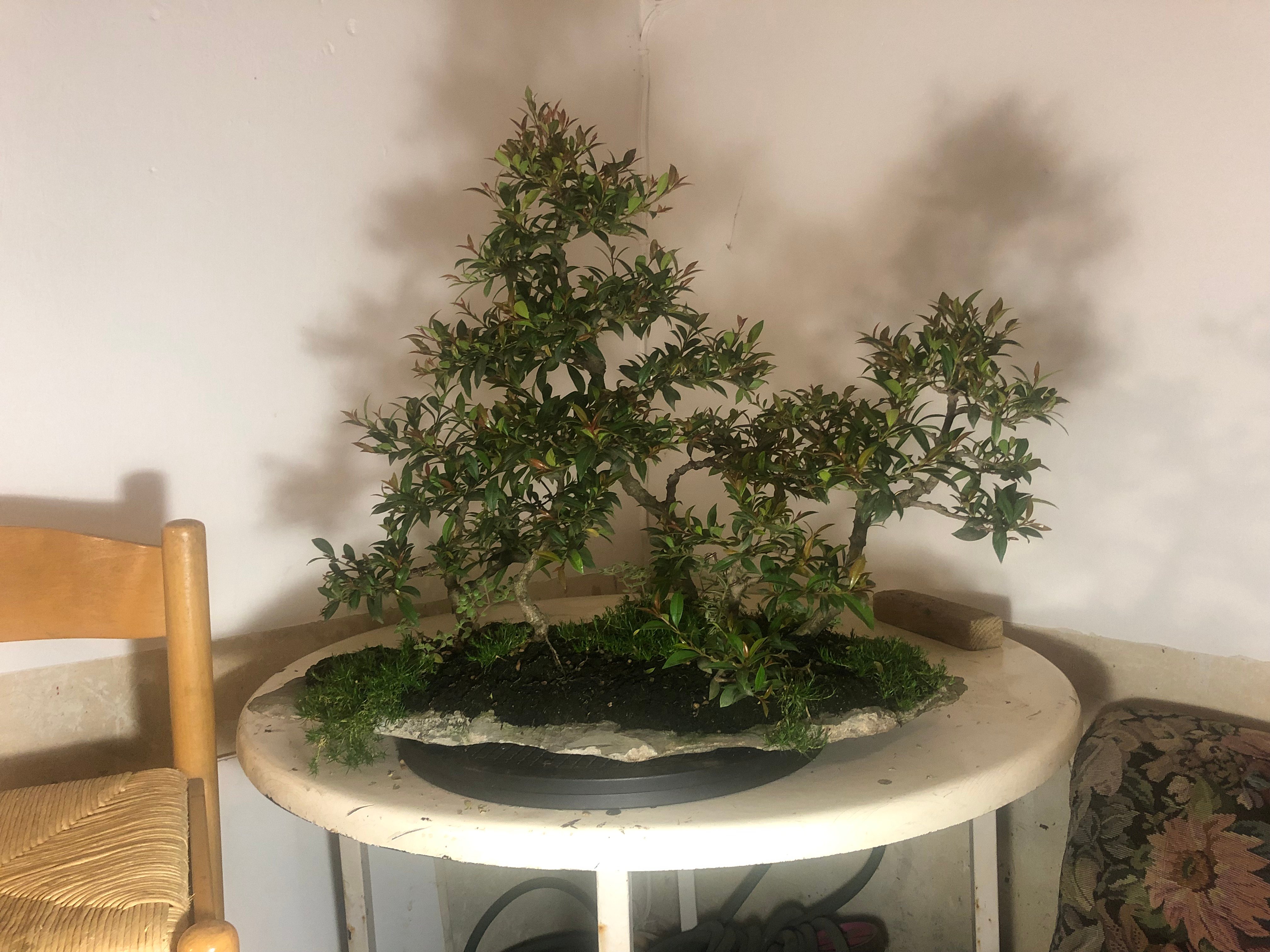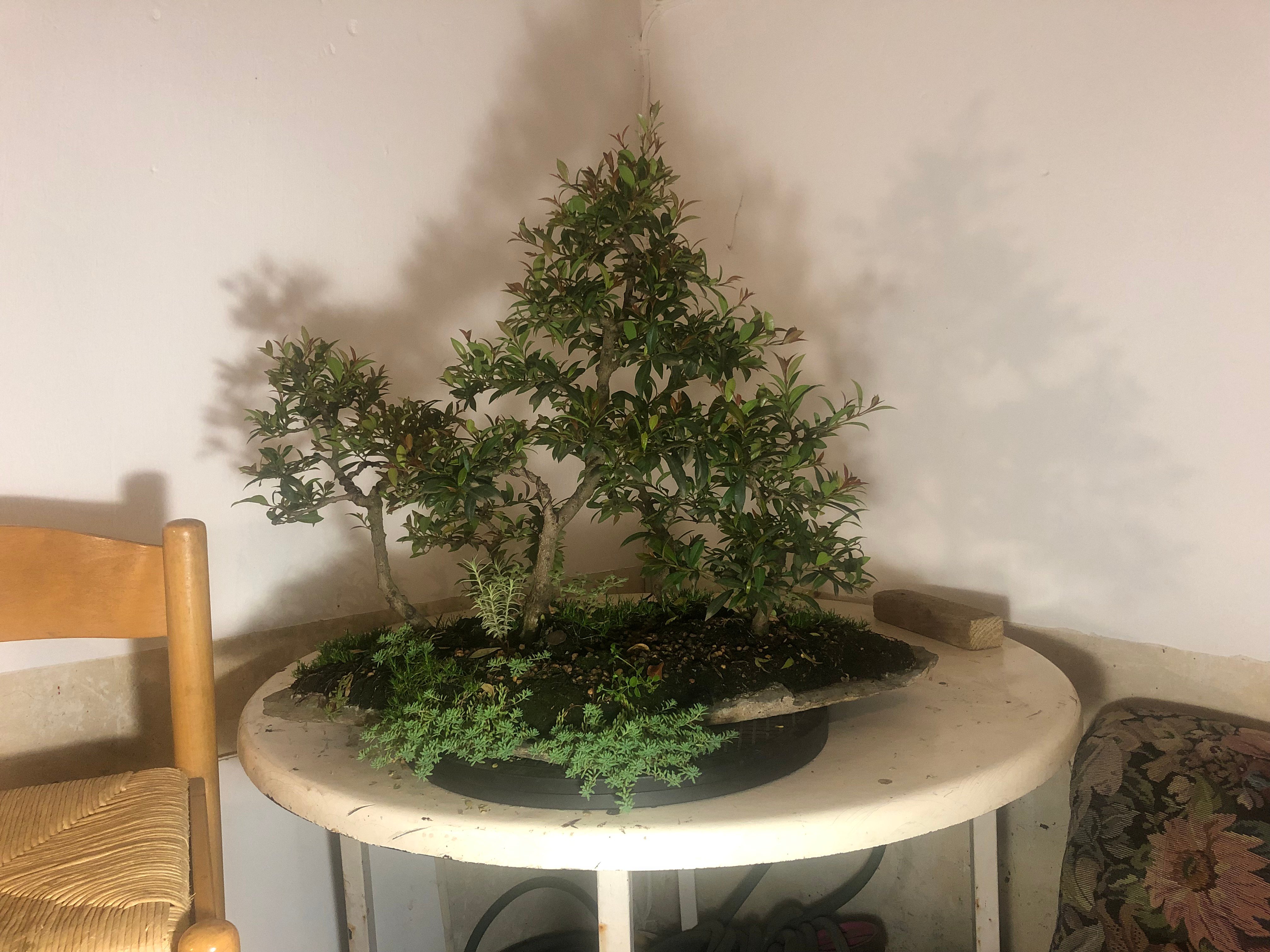 The tree after it has been trimmed: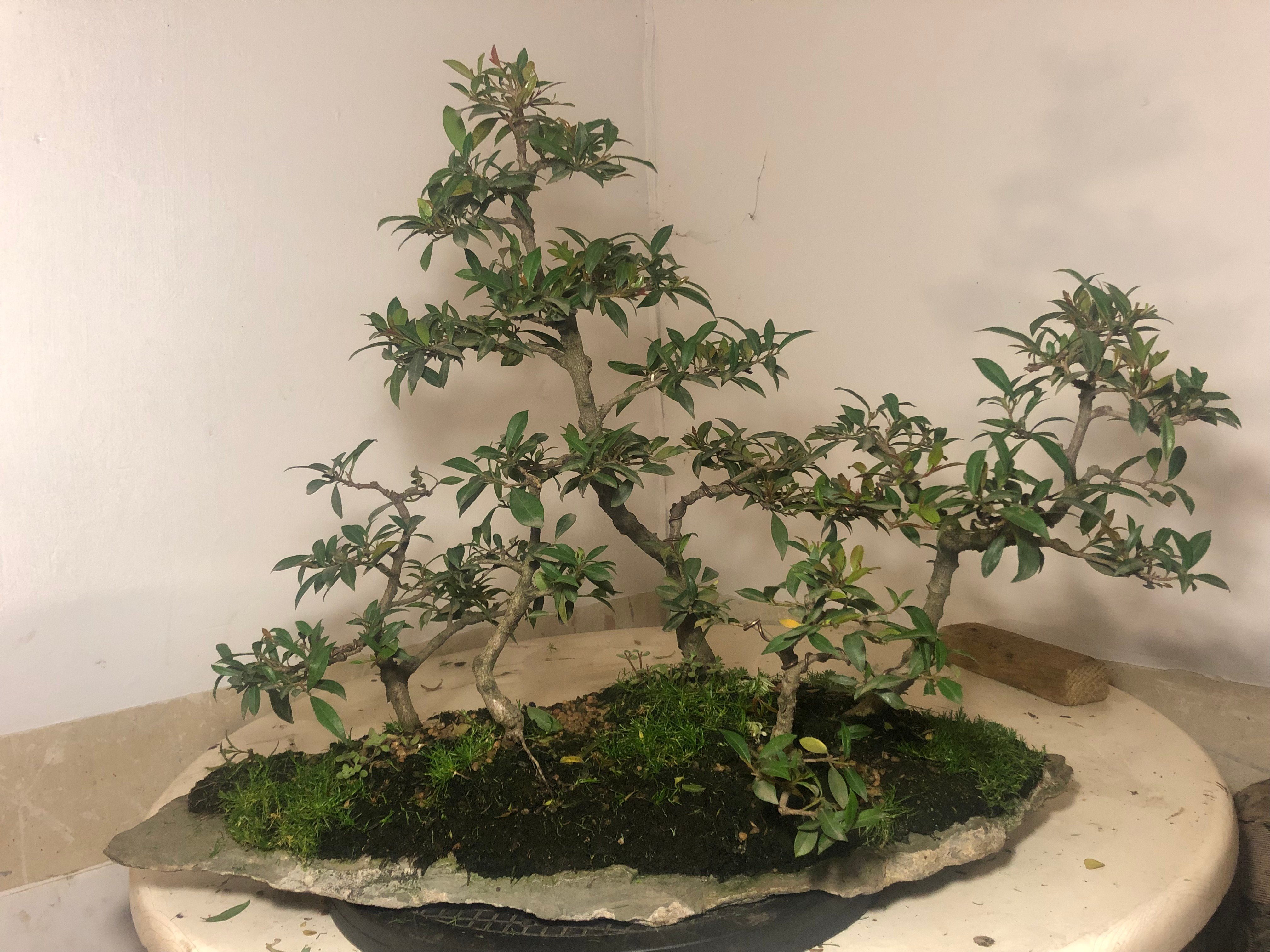 That is currently the only trees that I have that can be put on a show. My other trees are either damaged or not in the right pots as I replanted a few of them to allow then to grow freely and to regain their vigor.
Next year I will have more trees to put on the show. I will rather display less trees than crowed the show with trees just to see if the trees I have are able to get any prices. Even though I know they not ready. I must say that trees do surprise you every now and then and get awards, but this is not the case this year.
Here are a few other trees I trimmed. That will not be in the show.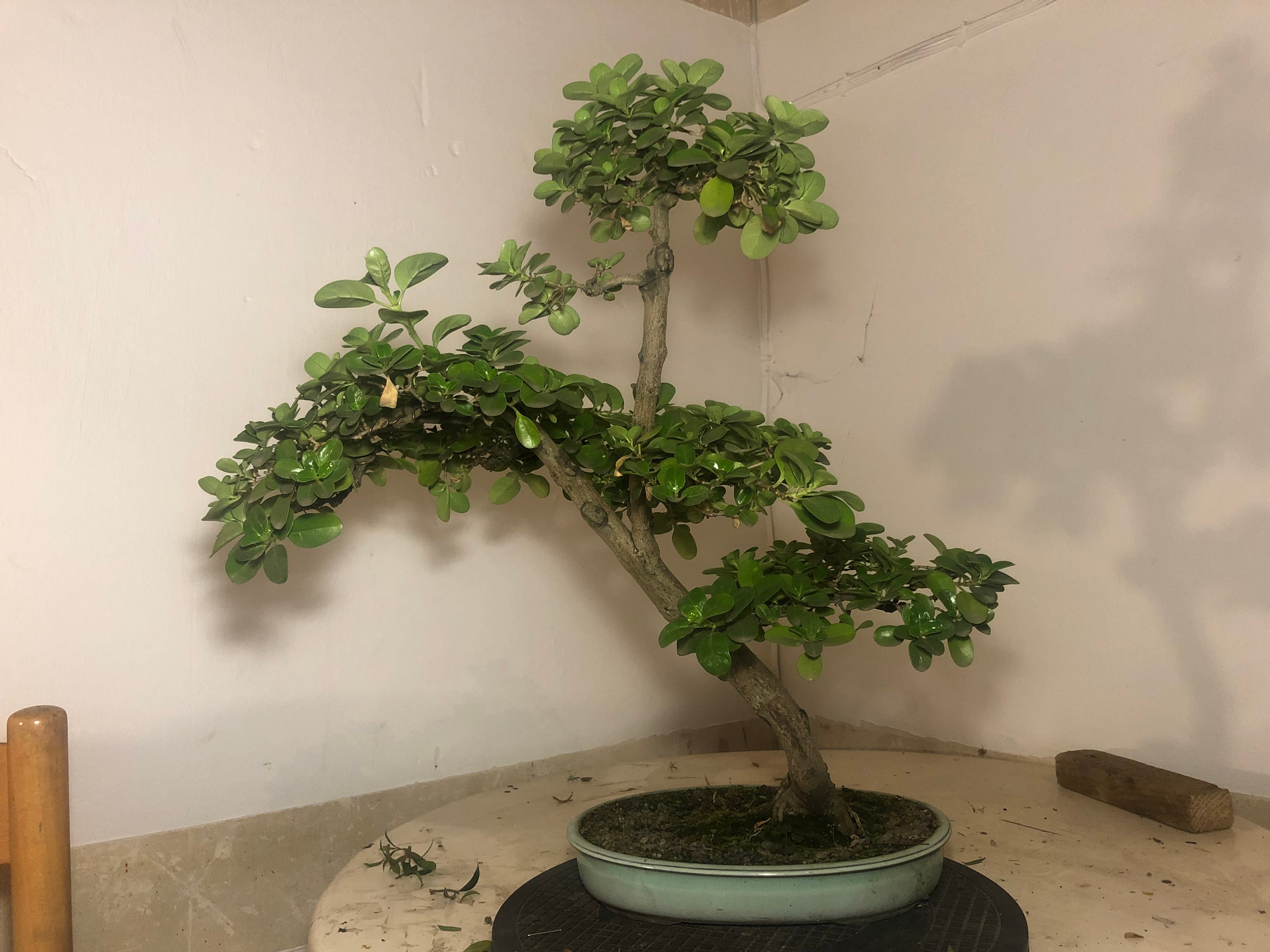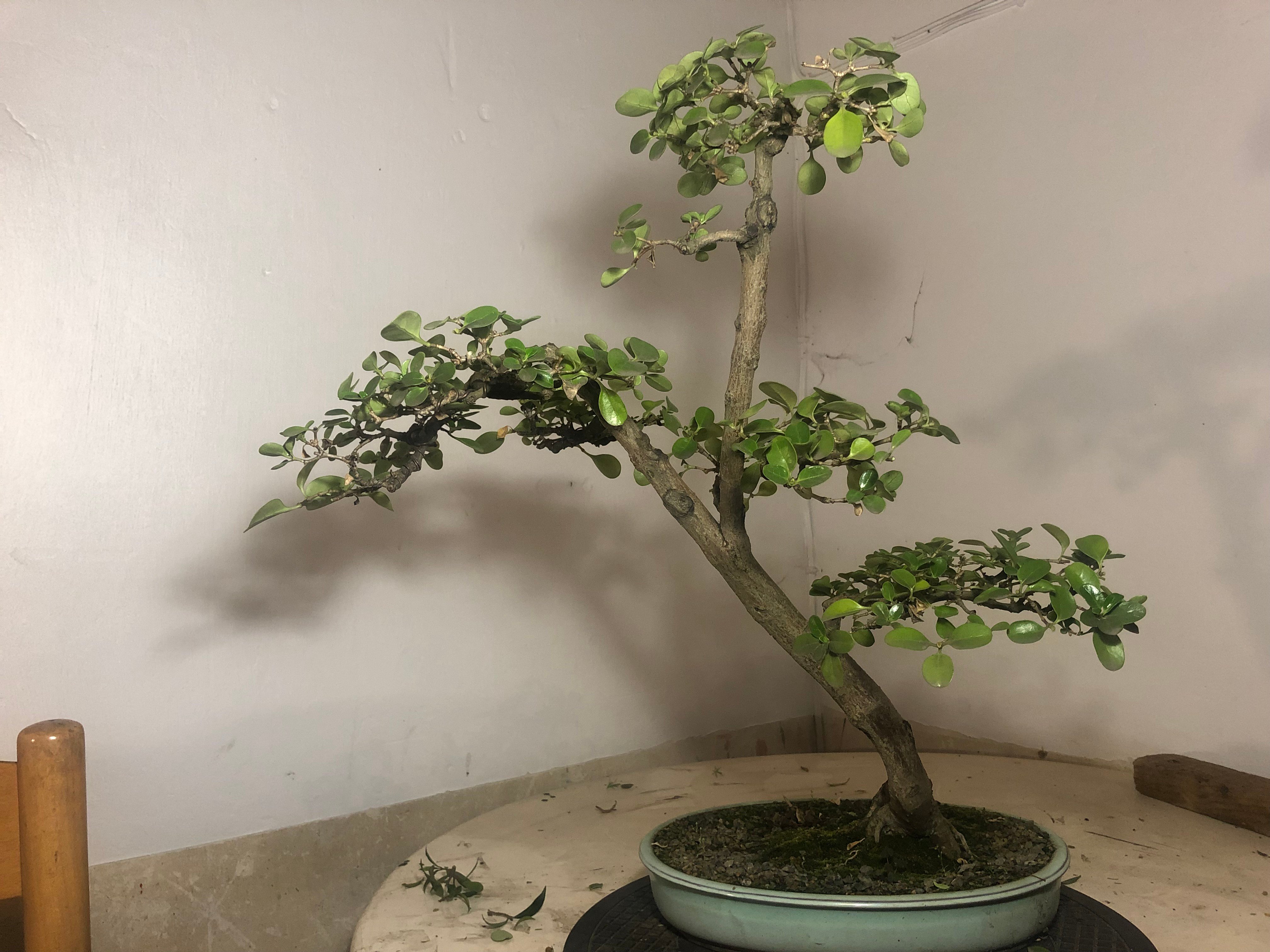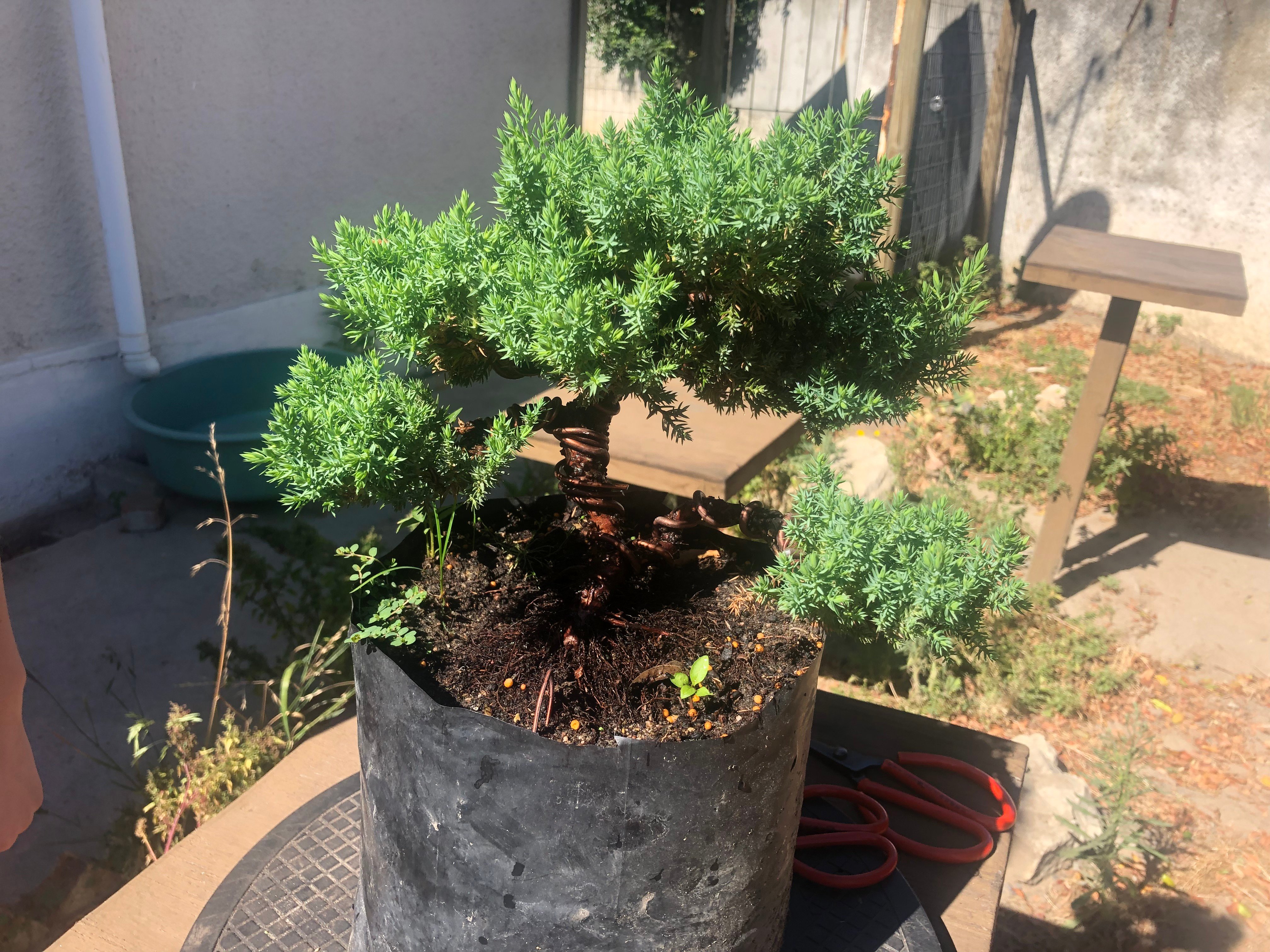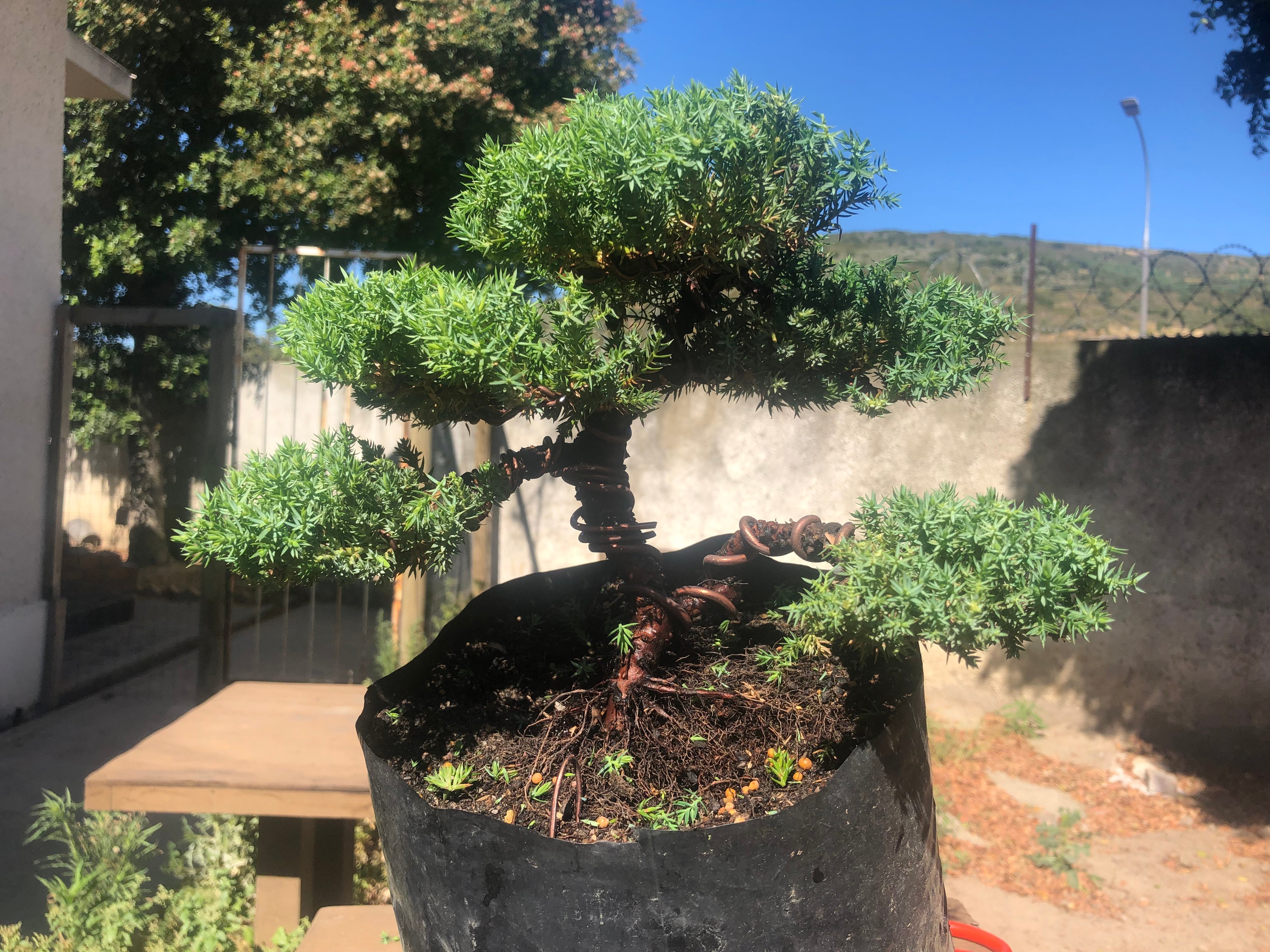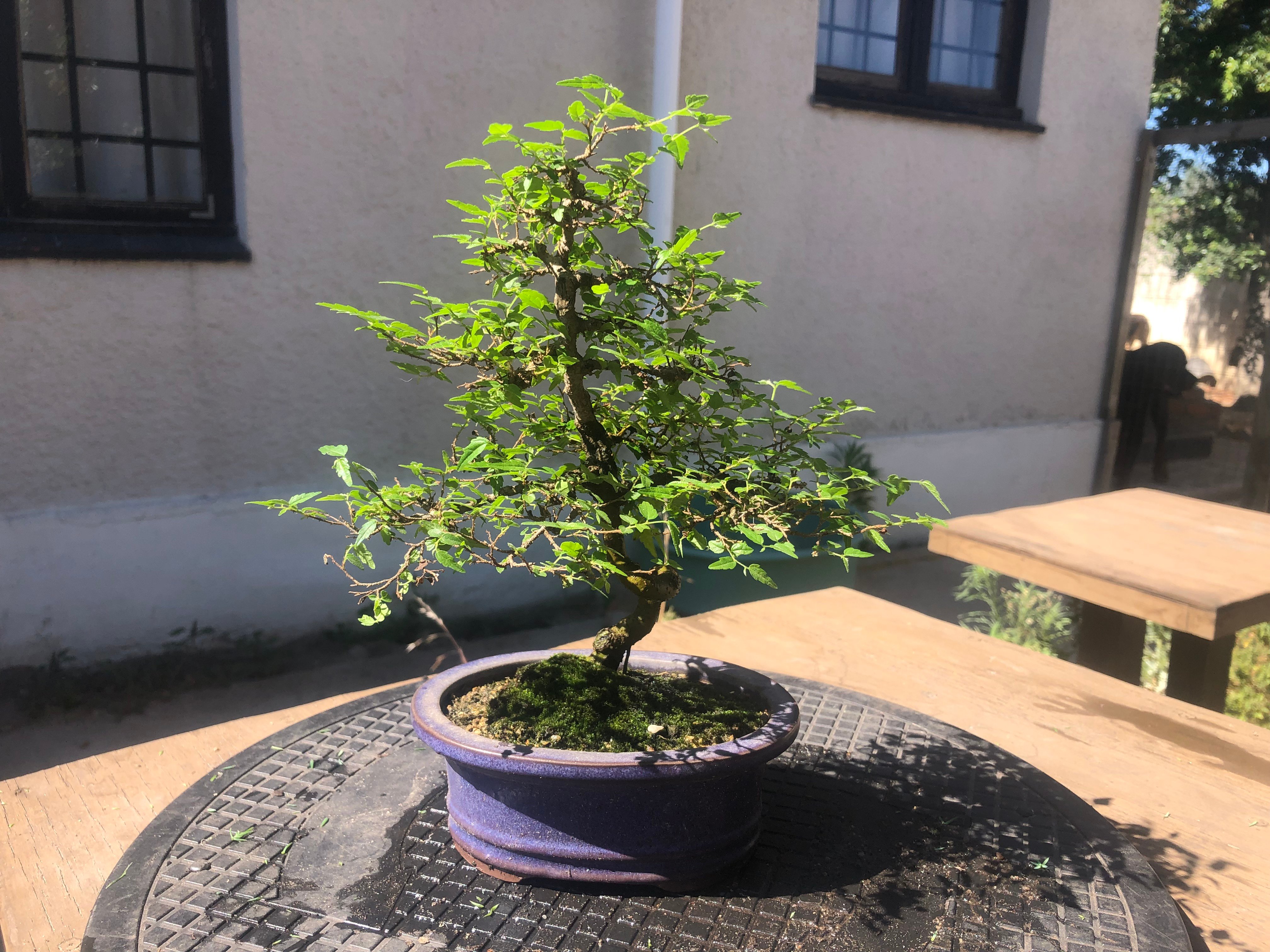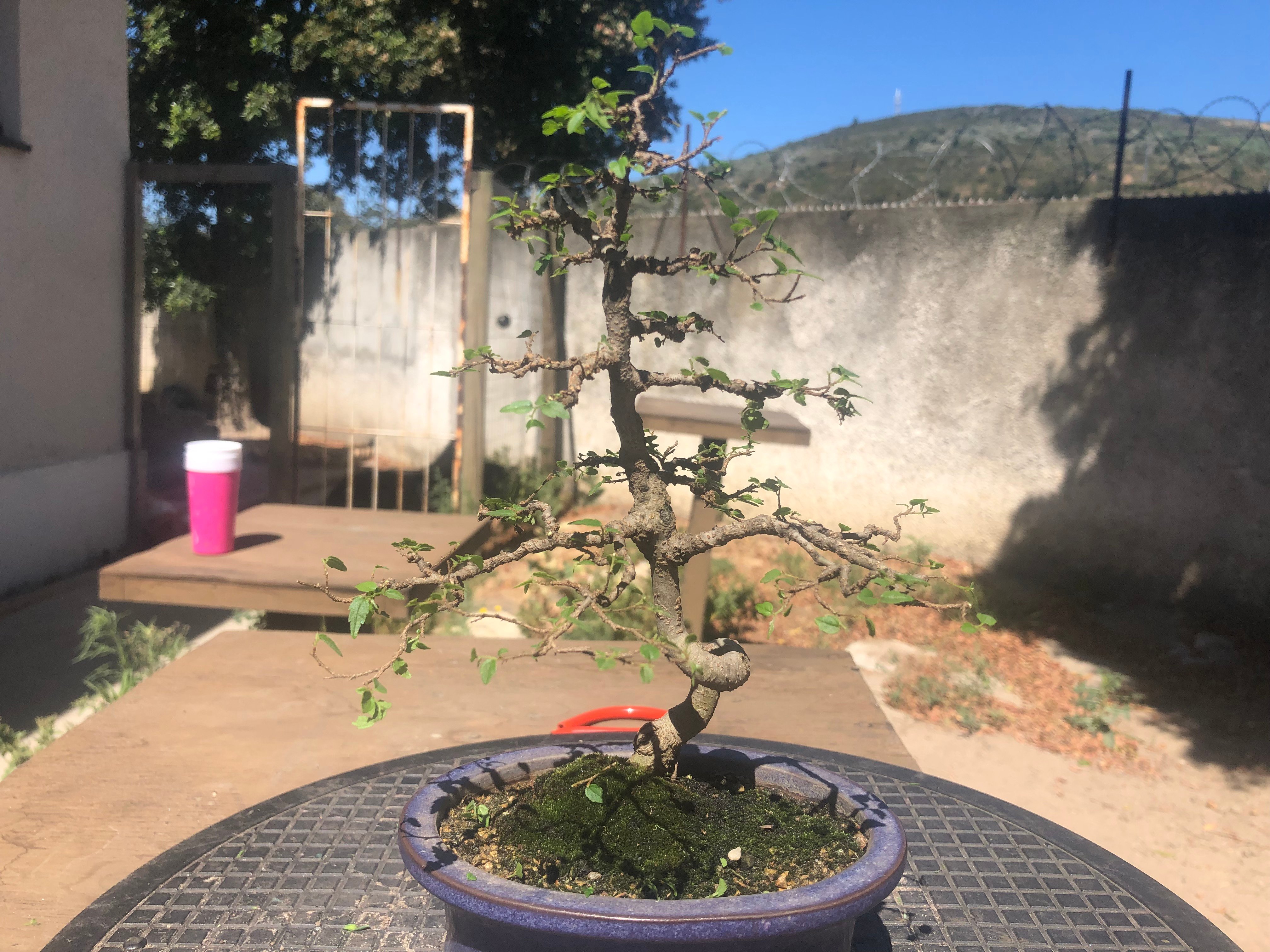 As you can see there where quite a few candidates but only the healthy made the cut. 💇 After all this there was one big pile of leaves.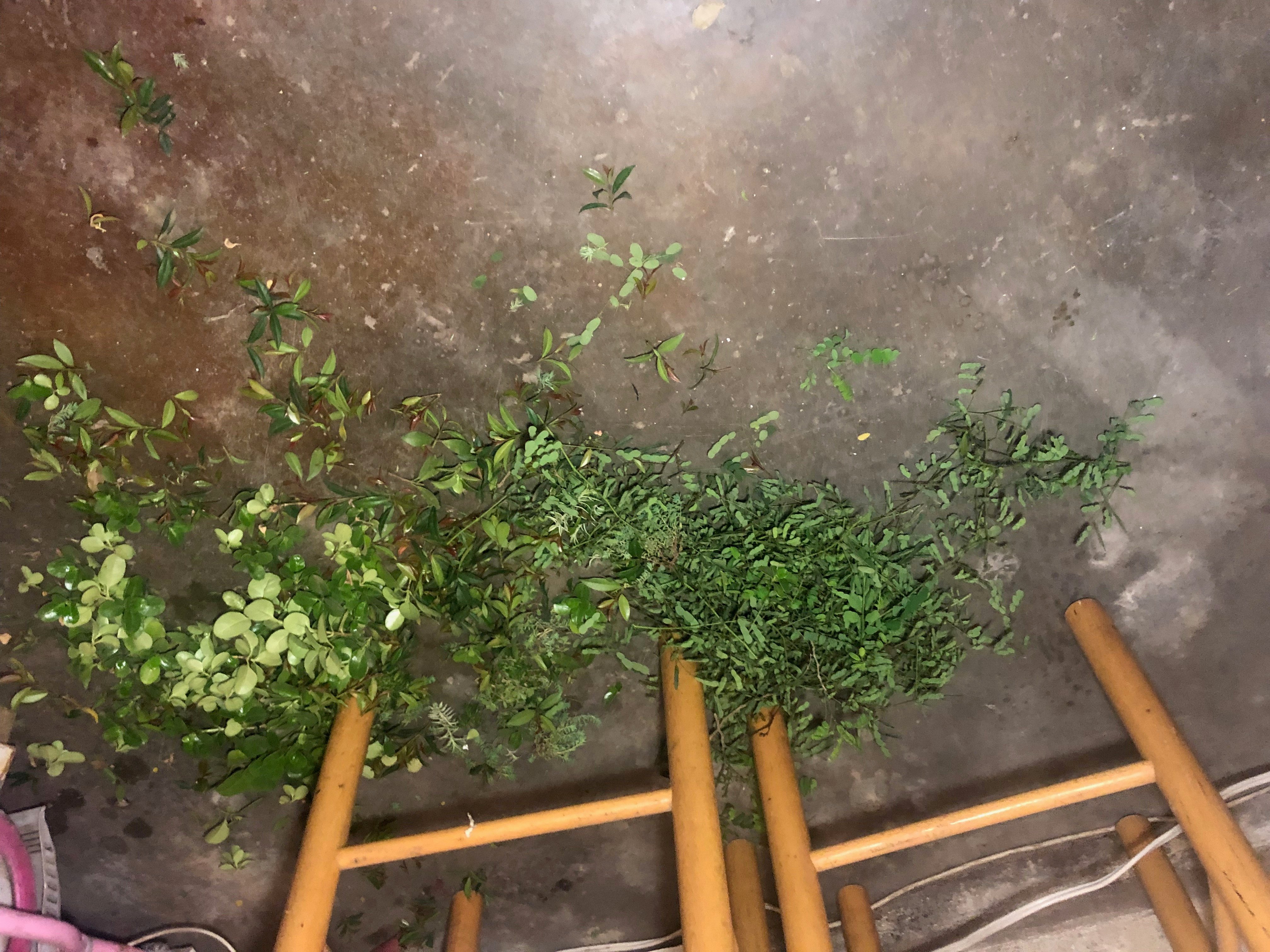 That is it of this week. Maybe from next week I will have more time for my own trees. Seeing that the arrangements for the show has been keeping up at night. 🙈
Hope you enjoyed the blog. Please feel free to leave you comments below.