It has been over two weeks since my last blog. It feels like I should introduce myself and give a brief overview of what it is I do.
I have been so busy with other things that I completely forgot about my trees and working on them. So this is me back at it. It's mid-summer here in the Western Cape, South Africa. Most of my trees have lots of new growth. But for the next few days I will be getting "festive with my Ficus' trees". I have quite a few of them that need to be worked on. They are now all grown out and can be repotted or pruned back now as they grow very vigorously in summer. I have my work put out as I have a lot of Ficus trees. Here is a photo just to give you an Idea of how many trees I have to work on: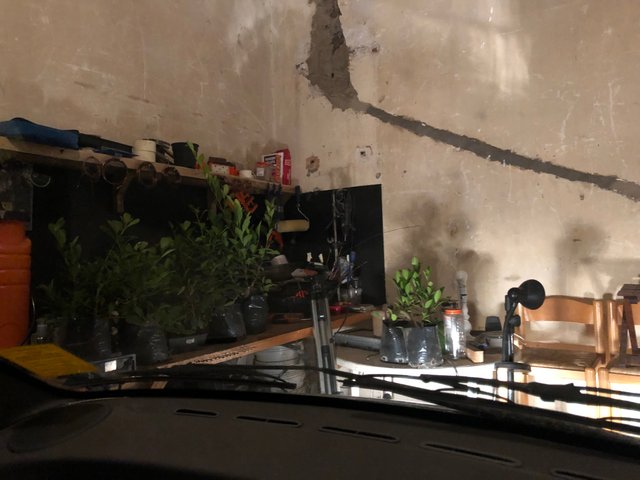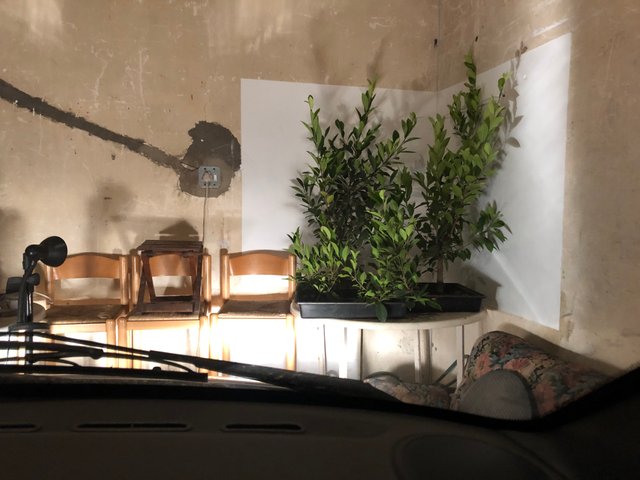 So I will be trying to work on one or two trees a day. For today I worked on this Ficus: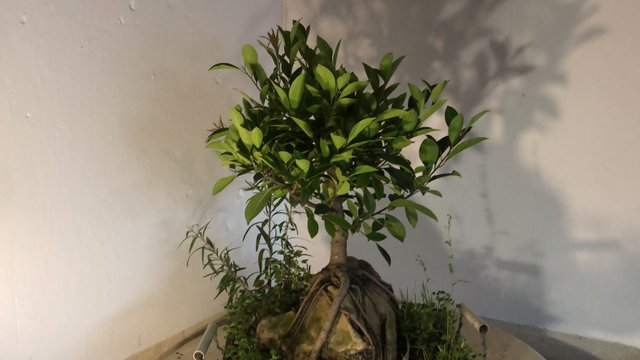 This is a tree that I started from a cutting about five years ago. I liked the tree and planted it on a rock about three years ago. I removed parts of the container that the rock was in over a three year period. I am happy to announce that the last part of that container was removed today. Now the roots just need to thicken up so that I can repot the tree into another container. I will now be working on the top of the tree so that the roots and the canopy can be developed together.
Here is a close up of some of the roots. They are clinging to the rock.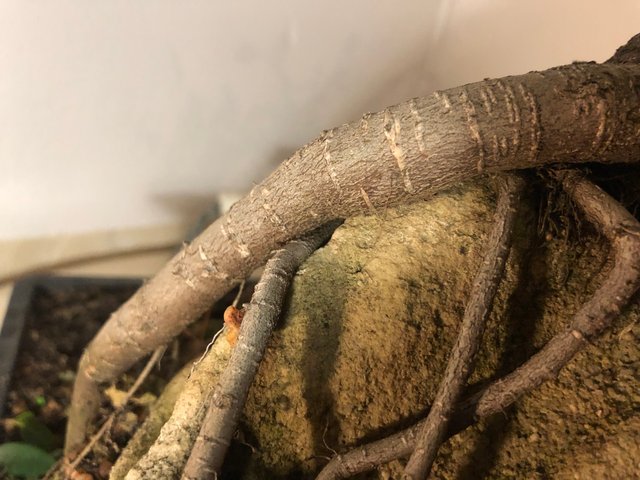 As you can see some of the roots have grown under the main roots. This is not a big problem as these roots will infuse with each other and you will not be able to see where the one starts and the other ends. Some of the roots are far away from the rock so there are gaps inbetween the roots and the rock. I have tried to bend these roots but they are very tough. The do not bend easy and they also do not stay in place.
I left this tree to grow wild to cover up some of the cuts I made to bend the trunk and some of the primary branches. These cuts are still visible but I needed to start working on the rest of the tree before the brunches became to thick. Here is a short video of work that I did on this tree.
There is still a long way to go for this tree. It needs a lot of work but I'm happy with the progress thus far.
Hope you enjoyed the blog. Please feel free to leave your comments below.