As we as South Africans were anxiously awaiting the address from our president regarding the status of  the nation wide lock down, it was a atmosphere of mixed emotions as we were not sure if the lock down would be extended or ended on the 16th of April 2020 as it was originally planned. For many of us this is the longest that we have been in our homes. A country that gained it's freedom in 1994, when we first voted for a democratic government that ensured freedom to all it citizens now spending that freedom behind the doors of our own homes in isolation form each other. I believe we (me speaking on behalf of the "youth" not familiar with the conditions pre-1994) only now too some extend realize the the gift we were given (or that was fought for on our behalf).
Our lock down has been extended by another 14 days (2 weeks). This has derailed our economy and the daily lives of so many South Africans and the effects of this #pandemic will not just be felt by us as South Africans of the years to come but the whole world will feel these effects. Amidst all this distortion I am still committed to the #lockdownchallenge of cleaning/working on all of my bonsai during the lock down.
I worked on three trees yesterday. One of them kept me busy for two hours… and the funny thing is that those two hours were spent on removing weeds with a tweezer from the growing medium. It took me 10 minutes to trim the same tree. It's strange how the small things take up the most time.
Here is the Fig tree that took forever and a day to de-weeded.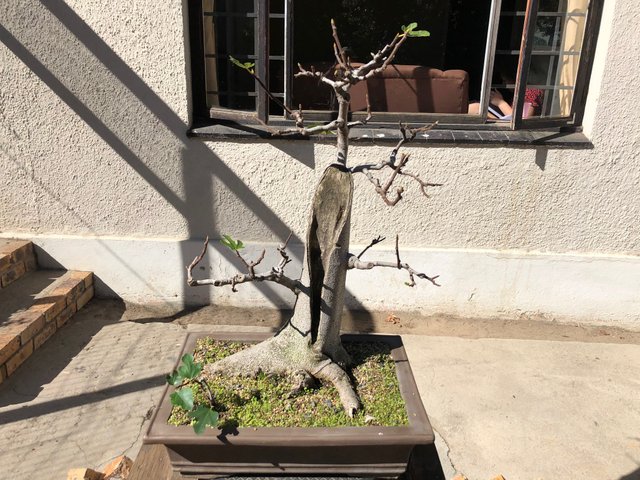 I moved on to a Celtis Africana that has started to throw off its leaves.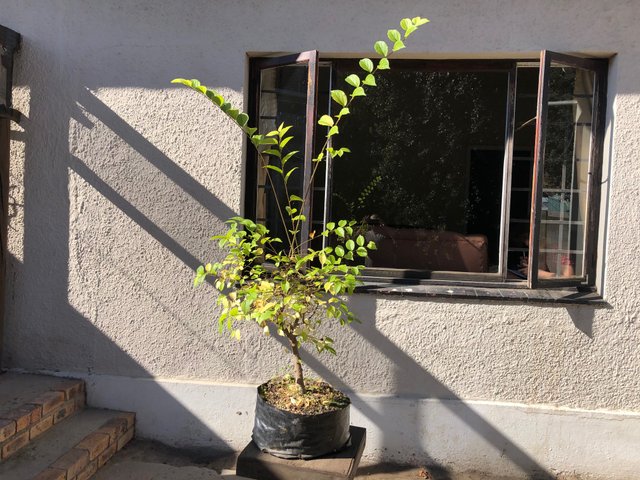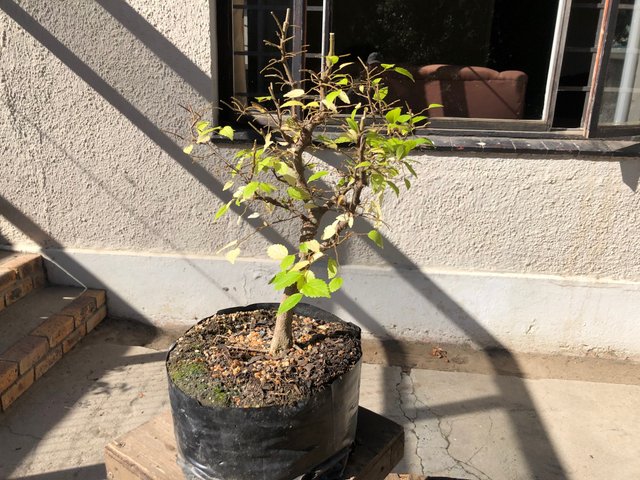 This tree is one of the stock trees I bought last year with the intention of selling it in the years to come. I know it is a bit late in the season to be trimming back deciduous trees but I need to cut back the long shoots on the tree to prevent it from drawing all the energy away from the smaller branches on the tree.
Stone Pine one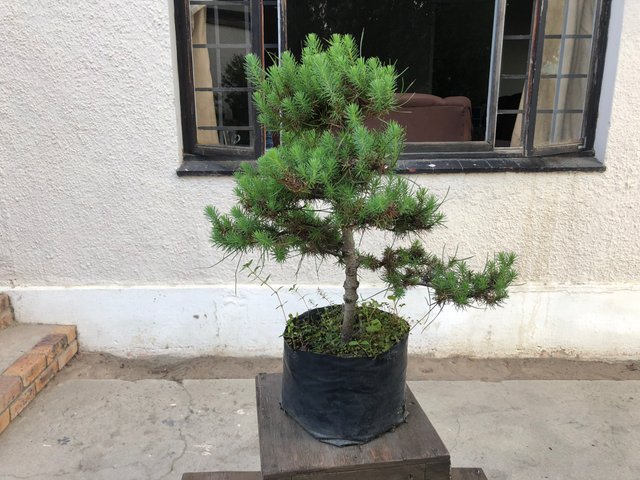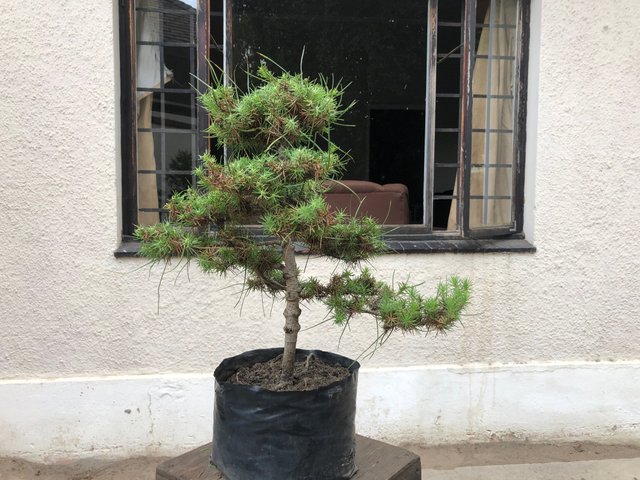 Stone Pine two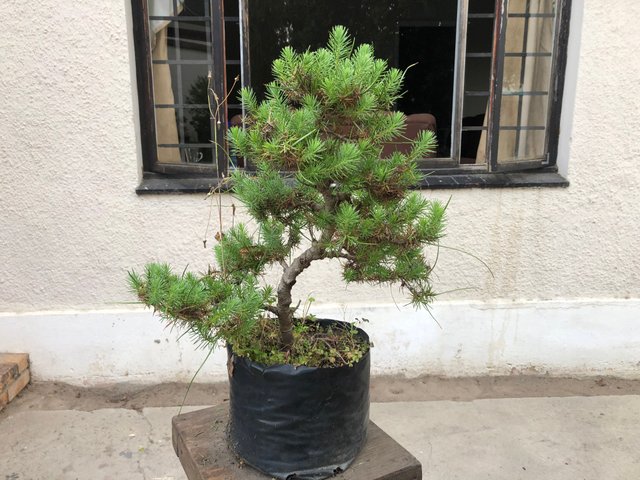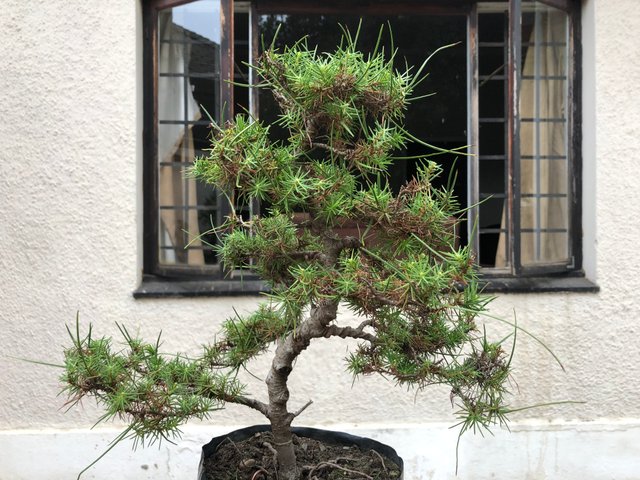 My two first ever Stone Pine bonsai's. Although they do not look like much and they are not in bonsai containers yet, they bring me joy. Working on these trees give me so much insights. I study how they respond to different techniques and growing conditions. They are not at all like their more used cousins the White Pines, Black Pines and the Red Pines. There are similarities and they look alike but Stone Pines are adopted to our climate and grow different. One thing that I can say that is annoying me is the fact that Stone Pines when you cut back their branches grow juvenile leaves from that specific point. It's like a cruel magic trick. Puff…and there you are Sir your juvenile growth your requested. I have been trying to find a way around this for sometime now and hopefully I will get it right one day.
Thank you for taking the time to read my blog. Hope you enjoyed it. Please feel free to leave your questions and comments in the section provided below.
Before I leave you guys I thought it would be great to share this amazing opportunity with you guys that I came across. I received my first payout, after using the browser for 5 days and my payout was 11 USD.
Are you the type of person that likes your privacy and do not want anybody seeing what you are busy with online and tracking you every move. I have just the solution for you. Download the Brave web browser:
https://brave.com/bon731
Not only does it protect your private data but you can get paid for using this internet browser just by watching the adds that you want. It's really worth downloading and if you are a content creator like many of you are, you can get paid for your content by linking your sites to your brave rewards account.