Things are coming together as we as nearing the first live stream on Youtube. I received an email form feedspot that said that my blog has made the top 75 bonsai blogs on the site and that we are currently ranked 73rd. This is amazing news as we will now be able to reach more people with our blogs. This good news could not have come at a better time. Thank you for all your support.
In this blog I will try and cover as much of the questions that I have been receiving the past few days regarding my Live stream on Saturday and then I will be ending off with a few photos of trees that I worked on during the day.
The live stream on Saturday 18 April 2020 was birthed out of a discussion that I had with a friend not to long ago. He asked me what I wanted to achieve or what I wanted to convey to my audience through my various channels and blogs? I could not give him a clear answer. Up until that point I have not thought of what I wanted to share with my audience and there was clearly no continuity in what I was posting and how it looked. This made me take a step back to think about what it was I really wanted my blog and social media account to convey.
As a starting point I thought that I would like to get feedback and input from my current following. I announced that I was going to do a live stream on YouTube via Facebook live and the questions started streaming in. So to clarify a few of you concerns, here is a layout of what I will be discussing during the live stream:
Who I am and how I started in bonsai.
What my plans are going ahead with my channel.
What bonsai is and where is came from.
Questions and answer session.
Wrap up
There are two day and a few hours let before the live stream will be starting on YouTube. The live stream will start at 10:00 (GMT+2)on Saturday 18th of April 2020. Please join us. If you not able to join in on Saturday do not worry I got you covered. I will be sharing the content in a blog after the stream and I will make the stream available on YouTube under my Live videos.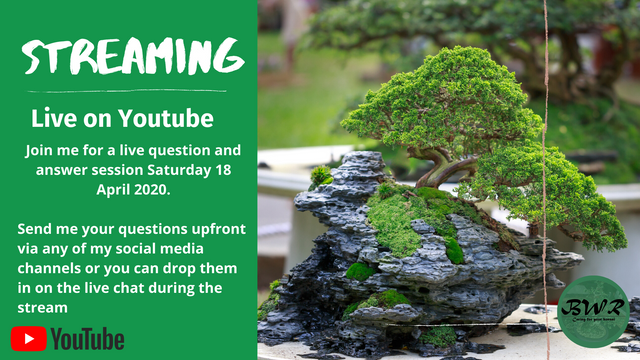 Now that's out of the way let me share a few photos of the trees I worked on.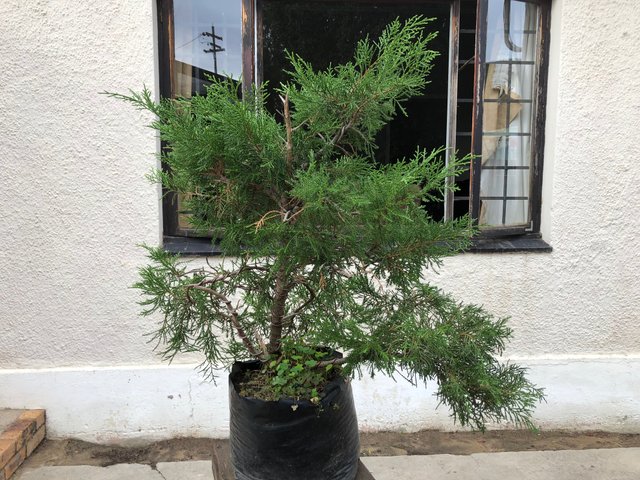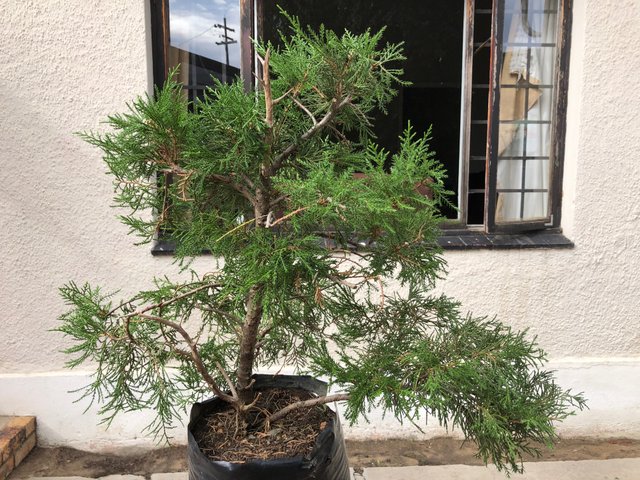 This Juniper was styled by someone else and left in my care so that I can look after it while they were looking for a new apartment. I have trimmed the tree back and removed the wire from the tree. I will be working on the tree later this year styling it once again. I am just allowing the tree to recover before I work on it.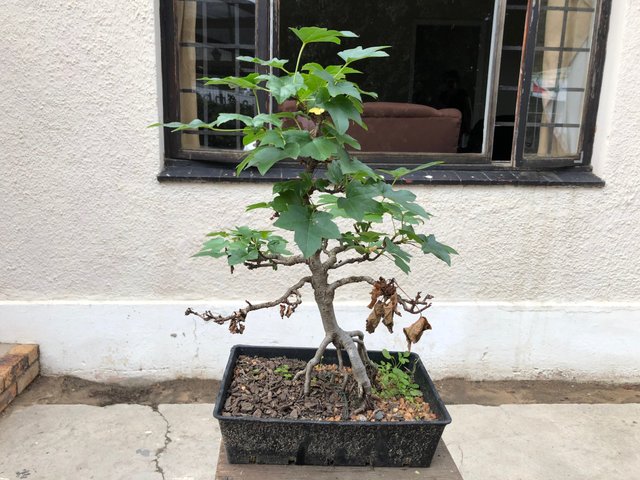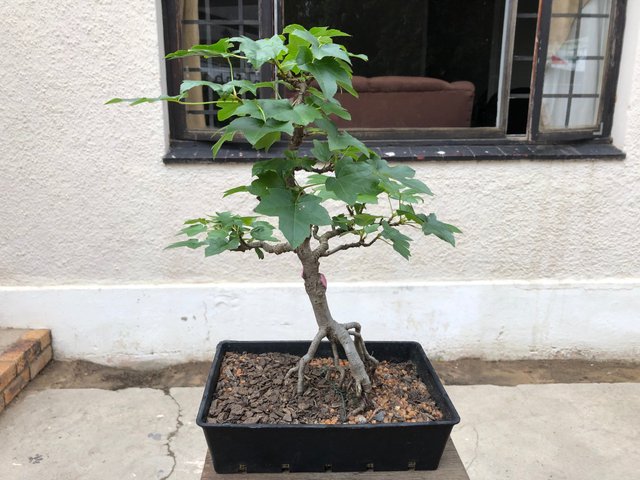 Here you see a Liquid Amber I repotted in September 2019. It seems like the repotting was hard on the tree. The tree has lost two of the main branches. They died off and I removed them this morning. There were a few smaller branches higher up the tree that I removed as well as they were also dried out.
Finally there were these to experiments that I have been working on. I like to see how far I can push my abilities. In both these trees I tried bending branches dramatically to see how the trees would respond.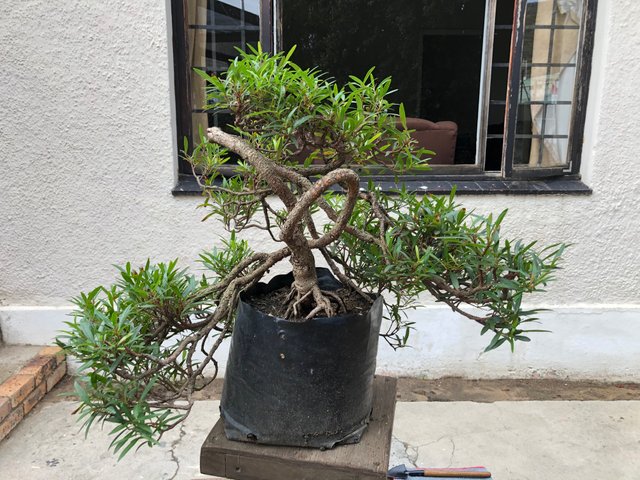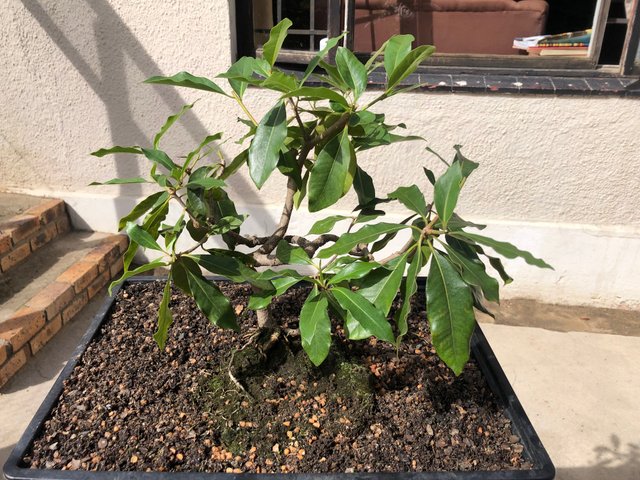 These two trees do not look natural. It's just a side project that I am using to test different techniques on. If it turns out to be a good looking bonsai years from now that will be a bonus.
Thank you for taking the time to read my blog. Hope you enjoyed it. Please feel free to leave your questions and comments in the section provided below.
Before I leave you guys I thought it would be great to share this amazing opportunity with you guys that I came across.
Are you the type of person that likes your privacy and do not want anybody seeing what you are busy with online and tracking you every move. I have just the solution for you. Here is a screen shot I took earlier today to show you how much adds and trackers has been block as well as how much time I have saved since I have used this browser.


Download the Brave web browser:
https://brave.com/bon731
Not only does it protect your private data but you can get paid for using this internet browser just by watching the adds that you want. It's really worth downloading and if you are a content creator like many of you are, you can get paid for your content by linking your sites to your brave rewards account.
D