How many of you knew that world bonsai day will be celebrated on Saturday 09 May 2020? Not many… Well like many other hobbies, only a few passionate people follow the bonsai trends. Bonsai is small community although there is a lot of interest in bonsai there is but a few that really knows all the history behind it. I do not blame anyone for not knowing as this year there has been a few other things that took priority.
The world bonsai day was first celebrated in May 2010 to commemorate the vision that Master Saburo Kato had for "World Peace through Bonsai". Saburo Kato was a third generation horticulturist and second generation to own the Mansei-en nursery. Saburo Kato has published numerous articles and was one of the four people that worked tirelessly to establish the World Bonsai Friendship Federation in 1970.
To learn more about Saburo Kato please click on the link below to read his full biography:
https://www.magiminiland.org/SK.html
Here is a link to a short video taken in 2005 at Mansien-en:
Normally I would rewrite parts of the biography but in this instance I will not be doing the memory of Master Saburo Kato any good as there is so much detail in the biography and I feel that reading it straight from the source is better.
As part of the world bonsai day I will be interviewing a special guest live during my weekly stream on Saturday 09 May 2020. I will be revealing who the guest is on Friday during the day. I am currently running a guess who campaign on my social media platforms. You as welcome to take a crack at it. Here is a photo I posted and the clue is: this person has a been volunteering his services to maintain the South African Bonsai Heritage collection for over 15 years.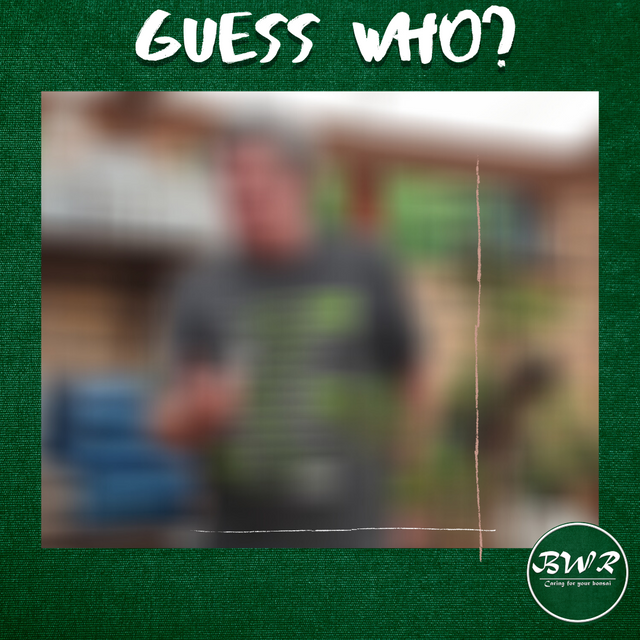 Please join me on Saturday 09 May 2020 at 10:00 (+2 GMT) on my YouTube channel to watch the live stream.
Thank you for taking the time to read my blog. Hope you enjoyed it. Please feel free to leave your questions and comments in the section provided below.
Before I leave you guys I thought it would be great to share this amazing opportunity with you guys that I came across.
Are you the type of person that likes your privacy and do not want anybody seeing what you are busy with online and tracking you every move. I have just the solution for you. Here is a screen shot I took earlier today to show you how much adds and trackers have been block as well as how much time I have saved since I have used this browser.

Download the Brave web browser:
https://brave.com/bon731
Not only does it protect your private data but you can get paid for using this internet browser just by watching the adds that you want. It's really worth downloading and if you are a content creator like many of you are, you can get paid for your content by linking your sites to your brave rewards account.